World Track Cycling 2013: Route to Rio or medals in Minsk?
By Chris Bevan
BBC Sport at the Minsk Arena
Last updated on .From the section Cycling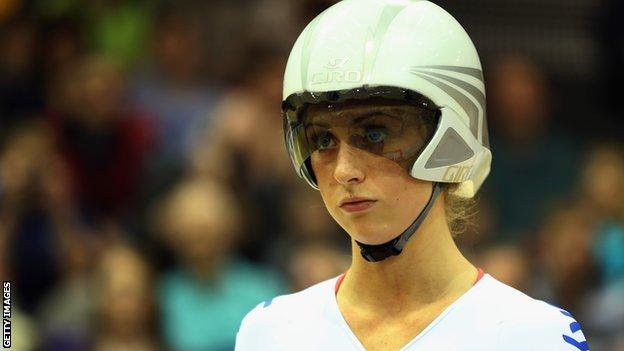 It is not quite a case of ripping up those famous rainbow jerseys but the message ahead of the first World Track Cycling Championships since the London Olympics is clear - results at the Rio Olympics 2016 are far more important than gold medals in Minsk this week.
Seven out of 10 Olympic golds in the London Velodrome in 2012 went to Team GB, but the start of a new Olympic cycle building towards Brazil in three years' time means Great Britain are a lot less likely to be dominating track medal tables, in Olympic events and beyond, any time soon.
History gives us some idea of what to expect.
"From the public's point of view, the World Championships after the 2008 Olympics were a massive disappointment," double Olympic medal winner and BBC Radio 5 live cycling co-commentator Rob Hayles said.
"We only won two golds after wiping the floor in Beijing and the perception was 'we've blown it' and 'we've peaked too soon before our own Olympics'.
"Neither was the case. It was a natural lull following an intense few months, and it is likely to happen again this time around. You cannot expect people to come off the back of 2012 and continue at the level they were at."
Some of Britain's best known riders will not be around in Rio. Victoria Pendleton has retired and Sir Chris Hoy is set to bow out after the 2014 Commonwealth Games. Neither are in Minsk, leaving some big shoes to fill.
"The success of British Cycling means that everybody expects success all the time," Olympic champion and BBC analyst Chris Boardman explained.
"But one of the things that [British Cycling's performance director] Dave Brailsford and co have got very good at is ignoring that expectation. In Minsk they are doing exactly what they should do, which is start again.
"So, they are trying out people who have the potential for Rio and they are giving them an opportunity to do that in a high pressure environment."
NEW FACES
Britain have named six World Championships debutants in their 16-strong team - and they are not just being taken along for the ride.
For starters, Elinor Barker takes Jo Rowsell's place in the women's team pursuit while she focuses on her road career, Vicky Williamson partners Becky James in the women's team sprint, Kian Emadi will ride man three in the men's team sprint and Jon Dibben will contest the omnium.
"It is quite exciting," said Boardman. "But everyone should steel themselves that it might not happen for any of those riders at these World Championships.
"It is not about results this time. Results are a bonus - this time it is about gathering information and experience."
There is still some pressure, though. Hayles argues that the hardest part about the Olympics and World Championships in some events is actually making the British team in the first place.
"Look at Elinor Barker," Hayles said. "She is already the junior world time trial champion. I am sure she will be disappointed if she comes away from Minsk without a medal, but that is how high the mark is set."
WHAT ABOUT BRITAIN'S RIVALS?
The British team in Minsk is not the only one containing plenty of new faces.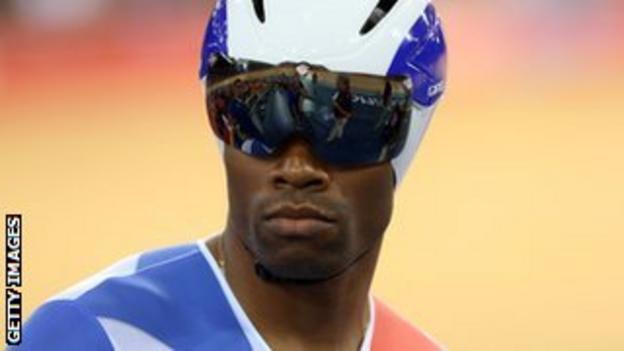 France's reigning world sprint champion Gregory Bauge, who memorably quizzed Jason Kenny in the news conference after the British rider had beaten him for Olympic gold in London, asked not to be considered for selection.
Bauge, who had completely dominated Kenny in the 18 months before the 2012 Games, says he is not physically fit or psychologically ready to return to competition, and insists his focus now is on Rio, not on gaining more world crowns.
"Up until now, the French did not seem to have the same long-term view we do," said Hayles. "How well Britain has done at Olympic Games compared to World Championships shows how well we prioritise the Olympic cycle."
Australia too are without some of their best known riders. Olympic sprint champion Anna Meares, who beat Pendleton in her final race before retirement, has only just returned to training.
And the Australian men's team pursuit team that has enjoyed a keen rivalry with Britain in recent years is rebuilding with Rio in mind after two members of their quartet, Jack Bobridge and Rohan Dennis, opted to focus on their road-racing careers.
"Australia are doing the right thing," said Boardman. "They are sort of looking over to the other side of the track and asking the question 'can I affect that performance and can that performance affect me? No. Well, I am just going to focus on my job'.
"All the smart nations are thinking about Rio now, and the World Championships are part of that process, not the end of it."
ESTABLISHED STARS
The fact results don't matter that much does not mean our riders will pass on the chance of victory. Some Olympic champions might even feel they have something to prove in Minsk.
Take Jason Kenny. He has more Olympic gold medals (three) than he does senior world championship titles (one, the men's sprint in 2011 awarded retrospectively because Bauge missed doping tests).
"On paper he is probably favourite for the individual sprint, but again we just do not know where he is at," explained Hayles.
"I am sure he is not going into it thinking there is no way I can win this - he would not be setting himself up to fail. And, at the very least, this will be an opportunity to get out and ride against new faces."
It is Kenny's motivation that might be the biggest factor according to Boardman, who thinks it will be the same for the other Olympic champions in Minsk.
"Jason has been saying he wants to add a world title to his Olympic success now but I don't know about that," Boardman said.
"For most Olympic champions, this is a tough period because they had the hunger to be an Olympic champion and that hunger has been sated.
"When you know in your heart of hearts that if you have a complete disaster at these World Championships it would still be OK, then it is hard.
"It is only special people who can stay as motivated as is needed to win time and time again, because there were people at London 2012 who finished second, third, fourth, who have still got a burning desire, still got that hunger because they haven't had their reward yet.
"They are the ones who are ready to take advantage of any weakness so it is going to be tough for him, and I will be fascinated to see if he is one of the few that I've ever come across that can just keep it going."
EVENTS EVOLVING TOO
Brailsford often talks about 'variables' - the unpredictable parts of the track events like the keirin which involve racing other riders rather than the clock.
There are other elements beyond Brailsford's control too - the UCI's plans for the future of the sport.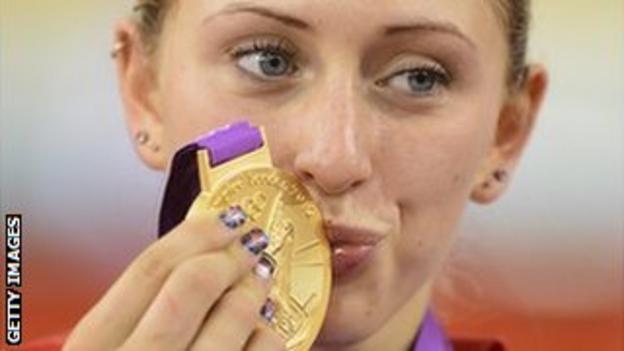 The sport's governing body has continuously chopped and changed from the Olympic programme in recent years, for example the kilometre and 500m time trial was dropped so BMX could be added for 2008 and then the points race, madison and individual pursuit to bring in equality across the events for men and women in 2008.
There is no sign of that process stopping. The women's team pursuit, in which Britain are the reigning Olympic and world champions, will expand from three riders over 3km to four over 4km after these championships.
And the UCI confirmed earlier this month that they will ask the International Olympic Committee for an extra track event in Rio, while the six-discipline omnium's place is in doubt.
Not that British Cycling are likely to be too bothered. "Their approach to any changes like that is just to look at what the demands of the new event are," Boardman explained.
"The UCI took the kilometre time trial out of the Olympics and Sir Chris changed to the keirin. The UCI made it one rider per country per event and we adapted to that.
"The people at British Cycling are really good at new challenges. If any country is going to cope well with any change, it is the current British model. They will focus on the Olympic events as they stand now and, if and when they change, they will change too."
It's more frustrating for the riders. If their event goes, they are not necessarily in the frame for whatever replaces it. For differing reasons, Laura Trott, the reigning Olympic and world champion in both the team pursuit and omnium, is unhappy that her events could be affected.
She thinks the change to the women's team pursuit will weaken it because not every country has the depth for a five-man squad (four riders plus a reserve) and says she would be "devastated" if the omnium was dropped for Rio.
"There is nothing anyone can do about it, though," added Hayles. "That is one of the best things Dave Brailsford instils in everybody. And, whatever event comes in for Rio, Britain will have riders capable of competing well in it."