Cycling: Battle for UCI presidency is a two-horse race
Last updated on .From the section Cycling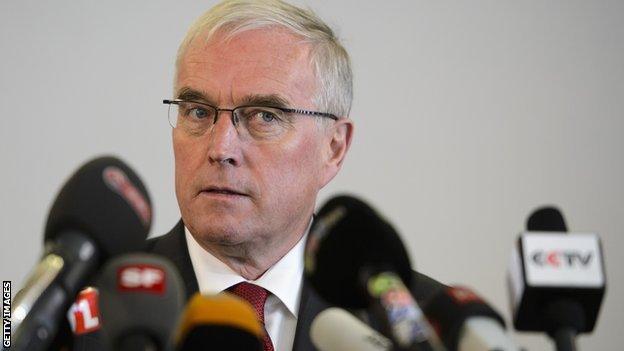 The fight for the presidency of world cycling's governing body will be a two-horse race between Pat McQuaid and Brian Cookson.
The International Cycling Union (UCI) has confirmed British Cycling's Cookson as the only person standing against McQuaid in a September election.
Irishman McQuaid has held the position since 2005.
But he has been heavily criticised by Cookson for his handling of the Lance Armstrong doping affair.
Cookson, who has been president of British Cycling since 1997 and widely credited with the turn-around of the sport in Britain, believes cycling needs a change of direction at the top.
McQuaid has been forced to seek a nomination from Switzerland, where he is based, after grassroots clubs in Ireland voted against a nomination from Cycling Ireland at an Emergency General Meeting.
However, McQuaid insists that under him the UCI is winning the fight against doping.
He said: "It is now possible to race and win clean.
"During the past eight years I have introduced the most sophisticated and effective anti-doping infrastructure in world sport to cycling and opened up everything that is beautiful about our sport to new countries around the world."
Announcing his candidacy, Cookson said: "I want to see the UCI defined by genuine collaboration, renewed trust and with a vision to fully tackle the issues we face. If we deliver then cycling can reach new heights in the years ahead."