Tour of Britain: Chris Opie learns lessons from 2012
Last updated on .From the section Cycling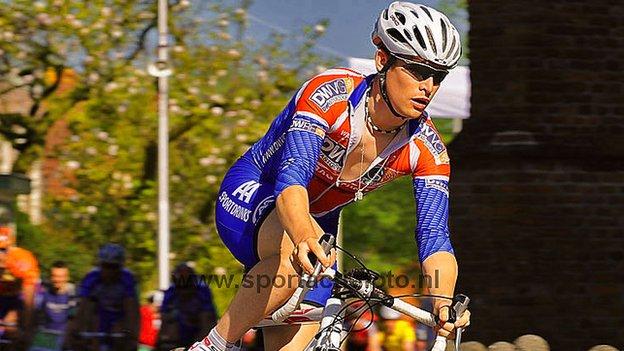 Cornish cyclist Chris Opie says he will learn the lessons of last year's campaign as he prepares to fight for a place in the 2013 Tour of Britain.
The 26-year-old rider is hoping to secure one of the six spots on the Team UK Youth line-up for the race, which starts on 15 September.
"You have to relax and ignore how many people are cheering," Opie told BBC Radio Cornwall.
"It's important to ride it as if it was a normal race, a normal day at work."
Opie said it was easy for home cyclists in particular to get drawn into attacks which may not be in their best interest.
"You can't get too carried away as every effort you make over eight days adds up - you're riding five or six hours every day through all kinds of weather," he added.
"It should be a really good race and the rumour is that Sir Bradley Wiggins and Chris Froome might be riding it which will only bring out more of the public to watch.
"It's a massively prestigious event - we had the first British winner for a long time last year, and he might be back with Team Sky this year."
But Opie's first battle is to make the squad for the race, with 12 riders battling it out for the six available slots.
"There'll be a lot of competition for that," he said.
"There's a training camp coming up and we'll all be assessed and that will be stressful."