Fernando Alonso: Ferrari F1 driver to buy Spanish cycling team

By Andrew Benson
Chief F1 writer
Last updated on .From the section Cycling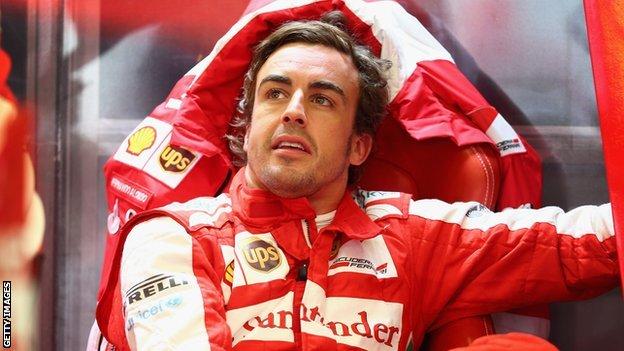 Former Formula 1 world champion Fernando Alonso has agreed to buy the Euskaltel Euskadi cycling team.
The Spaniard, 32, who drives for Ferrari, announced on his website that he had "reached an initial agreement to buy the team and so avoid its demise".
The team, based in the Basque Country, was due to fold at the end of the season after losing its sponsors.
Alonso said "transparency and 'zero tolerance' [on doping] would be the fundamental pillars" of the new team.
Euskaltel Euskadi, currently competing in the Vuelta a Espana, Spain's Grand Tour, are one of the oldest teams in the peloton and Alonso's statement said the new outfit would honour the contract of current riders for the 2014 and 2015 seasons.
The team said in a statement that it wanted to "emphasise the respect, understanding and love Alonso has shown for the team, its professionals, its historical legacy and his hobby".
According to the Spanish newspaper El Periodico, Alonso and his backers have bought the team's licence for £5.1m (6m euros) and plan to build the team around Samuel Sanchez, who won the men's road race at the 2008 Beijing Olympics.
The team would be based in Alonso's home region of Asturias.
The 2005 and 2006 world champion said on Twitter: "A good day."