Belgian Open: Joanna Rowsell and Mark Cavendish to compete
Last updated on .From the section Cycling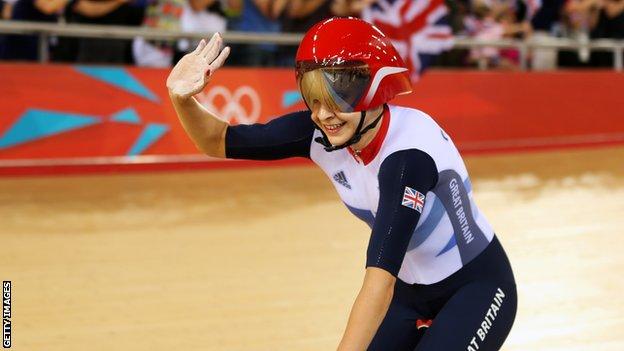 Joanna Rowsell is set to make a rapid return from injury at the International Belgian Open from 6-7 September only a month after
The British Olympic champion wants enough qualification points to make the individual pursuit at the World Cup in Manchester in November.
"I am now confident I will have recovered enough from the injury to compete," she said on her blog.
Mark Cavendish will also race in Gent as he looks towards the 2016 Olympics.
Rowsell was expected to miss the event with the injury predicted to take six weeks to heal.
But she said: "The advice is not to ride for six weeks after the operation and this event will be four weeks, two days post op, but the likelihood of me crashing in an individual pursuit is so low."
Cavendish is keeping alive his chances of competing on the track in Rio.
Endurance coach Paul Manning told Cycling Weekly: "He's doing it entirely so that if he wants to do a World Cup, he can. Without doing Gent he can't race at a World Cup. If you can't do a World Cup you can't go to Worlds."