Team UK Youth on brink after Nigel Mansell stops sponsorship
Last updated on .From the section Cycling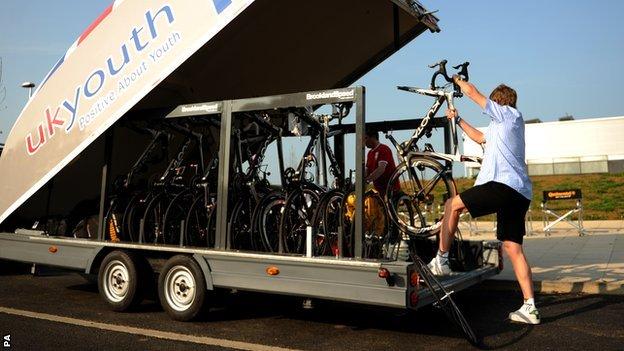 Team UK Youth may close, despite a successful season, if a new sponsor cannot be found in the next few weeks.
The team had been solely funded by ex-Formula 1 world champion Nigel Mansell, whose son Greg is in the team.
But a statement from Mansell said continued sponsorship was "impossible in the present financial climate".
The squad includes Cornwall's Chris Opie, Devon's Yanto Barker and Joshua Hunt, Jersey's Richard Tanguy and Mansell Jr and Guernsey's Tobyn Horton.
Horton told BBC Guernsey he was "considering his options" after learning of the news.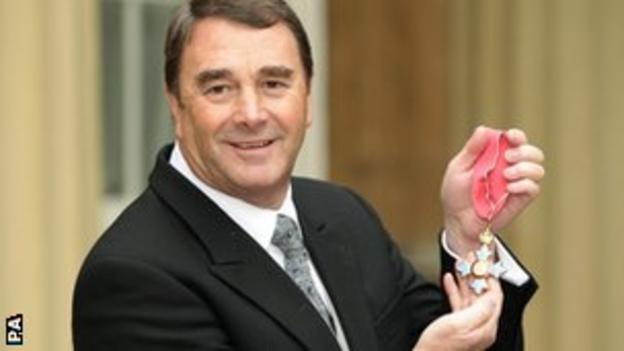 The team competes at UCI Continental level, the standard below that of Team Sky and has been used to promote the UK Youth charity, of which Mansell is president.
Team UK Youth won this season's Tour Series and competed at the recent Tour of Britain.
"Team UK Youth was formed four years ago. Over this period the team has gone from strength to strength culminating in this season," added the statement.
"The Mansell family have been proud to solely sponsor the team over the past four years in the aim to obtain full sponsorship for the 2014 season; unfortunately this has been found to be impossible in the present financial climate.
"As a result we have convened numerous meetings this week to review the situation and possibilities and alternatives open to us.
"Unfortunately and sadly we have no alternative but to come to the difficult decision that unless a last-minute headline sponsor can be found within the next few weeks, then Team UK Youth will not be competing in the forthcoming 2014 season.
"Understandably an early decision has been paramount to enable the riders and support staff the opportunity in seeking a ride for the 2014 season and I wish them well."