Women's Tour of Britain gets equal status with men's race
Last updated on .From the section Cycling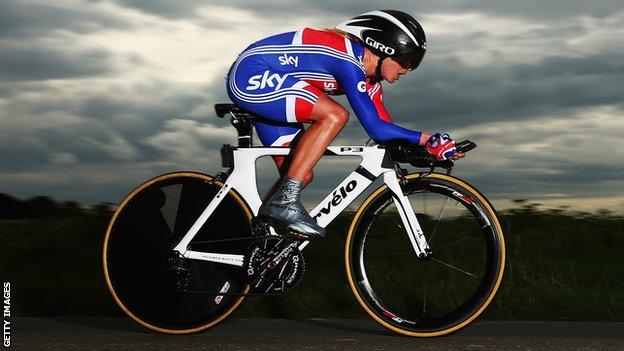 The women's Tour of Britain is set to attract top riders after being given the same status as the men's race.
World cycling's governing body, the UCI, has given the event 2.1 status for its launch in 2014.
The race, to be staged over five days in May, will be separate to the men's event held in September.
"We are absolutely delighted that the UCI have awarded us 2.1 status for this exciting new event," said Guy Elliott, director of event organisers SweetSpot.
The UCI grades all men's and women's stage races - any event that takes place over several days - in four categories: WT, 2.HC, 2.1 and 2.2.
WT, which stands for World Tour, includes the sport's most prestigious races, such as the Tour de France.
The 2.1 category is the third tier overall, below 2.HC. But giving the Tour of Britain 2.1 status ranks it among the highest-rated women's races, meaning it will be able to attract top riders.
Plans for a women's race were confirmed in July. The event will take place between Wednesday, 7 May and Sunday, 11 May next year, with the opening stage to be held in Northamptonshire.
Exact details of the route, and start and finish locations, have yet to be announced.