Giro d'Italia 2014: Roche's mixed memories of 1987 win
Last updated on .From the section Cycling
Stephen Roche cherishes his 1987 Giro d'Italia triumph but it was an acrimonious success with the Irishman spat at by irate Italian fans.
Roche was subjected to abuse when he controversially replaced team-mate, defending champion and Italian hero Roberto Visentini in the pink jersey.
"People would put rice in their mouth, take a mouthful of red wine and then spray me with it," said Roche.
"My masseur cooked my food as they were afraid it would be poisoned."
This year's race starts in Northern Ireland, with Friday's opening team time trial in Belfast followed by two stages.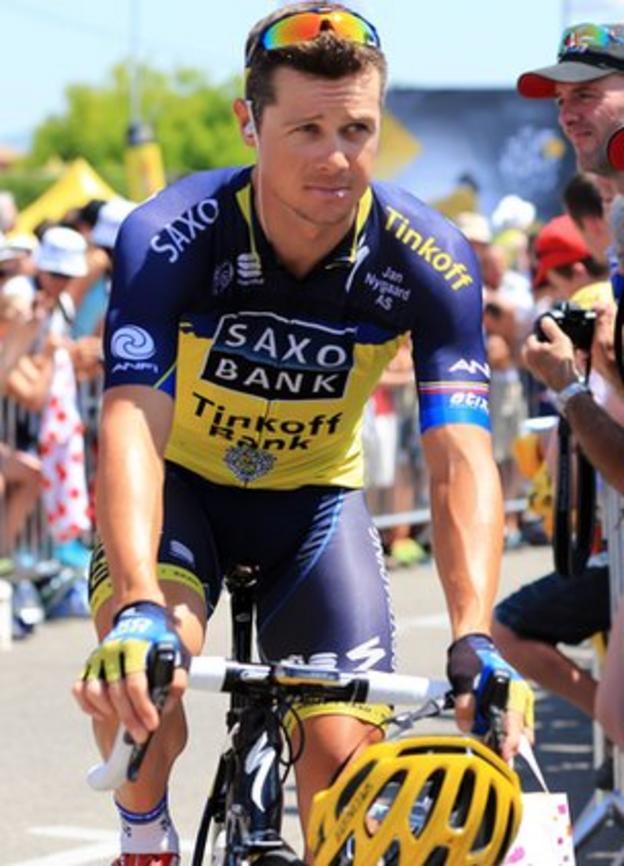 Dispute still exists over Carrera team orders for the 1987 race and Roche was labelled a cheat by some Italians for pulling clear of Visentini on a descent, a move which saw him take the pink jersey.
Roche, who also won the Tour de France and World Championships in the same year, needed all his mental strength to stay in the lead for the rest of the event.
"It was very difficult within the team - there was a bit of aggro and friction and we spent 10 days fighting internally," added Roche.
"The organisers had to put motorcycles either side of me to make sure the Italian public couldn't get near me.
"At the finish line bodyguards took me to the podium and then to the hotel while my mechanic looked after, uniquely, my own bike for fear of sabotage.
"My attitude was 'do what you want, say what you want, I'm not going home'.
"You do find something that you never knew you had, but it took a lot of dedication and willpower to stay."
Despite his experiences Roche still loves the Giro d'Italia and admires the passion of the Italian fans.
His son Nicolas will be among the riders at the start line at Titanic Quarter on Friday, competing for the Tinkoff-Saxo team.
"I've a good rapport with Nicholas - I try to get a message across to him when talking, I try to give him a picture of how I see things rather than give advice," said Roche.
"Since going to the Saxo team last year he's learned a lot in regard to preparation for time trials and preparation for the season.
"He is riding for a team which has confidence in him. That's a big, big jump forward for him.
"Hopefully everything he is learning will help him move up to a new level on the big tours."