Tour de France: Britain is top cycling nation - Sir Dave Brailsford
Last updated on .From the section Cycling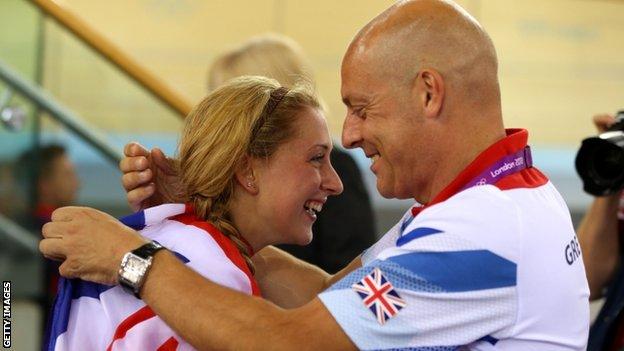 Sir Dave Brailsford claims Great Britain is now the "number one" cycling nation in the world.
The Team Sky boss credits success on both road and track for elevating the country above the likes of traditional powerhouses France and Spain.
"By anybody's assessment, I would say we are the number one cycling nation in the world," he told BBC Sport.
Britain has won the Tour de France for the last two years and has won numerous Olympic gold medals on the track.
Speaking ahead of the 2014 Tour de France, which gets under way in Yorkshire on Saturday, Brailsford also said that leaving Sir Bradley Wiggins out of his Team Sky line-up for had kept him "awake at night".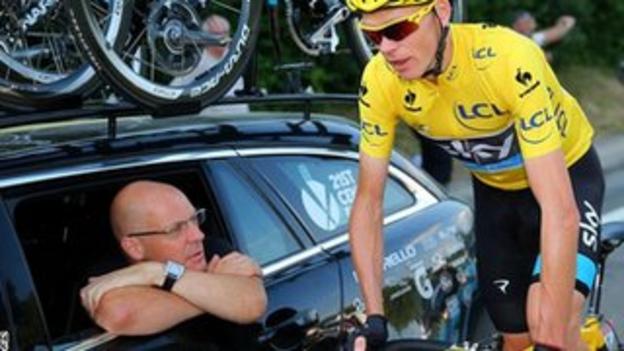 He added: "It was a horrible, horrible place to find myself. Contrary to popular opinion, I've got some emotions and it was a very difficult decision.
"But you look at the logic and you figure out what it's going to take to win. I've done that for a long time now and it has stood us in very good stead."
Wiggins won the race in 2012 but was omitted as fellow Briton Chris Froome attempts to defend the title he won last year,
Should Froome win, it would mark Team Sky's third consecutive victory in the showpiece event and a third win masterminded by Brailsford.
The 50-year-old is now concentrating solely on Team Sky after ending his 11-year tenure as British Cycling's performance director in April.
Under his stewardship, the track team enjoyed unprecedented success.
Britain led the cycling medal table at the 2008 and 2012 Olympic Games with seven golds at both, while British cyclists won 59 World Championship medals between 2003 and 2013.
Asked by BBC Sport editor David Bond if Britain could be the number one cycling nation, Brailsford said: "I think we have been, if I'm being honest.
"We've dominated two Olympic Games and we've won the Tour de France twice, the biggest annual sporting event in the world.
"But we have to keep on building and striving forward. This is just step one and there are another 10 or 15 steps to go."
Sir Dave Brailsford - three key facts
As a young man, he went to live in France in a bid to earn a professional cycling contract
He says his proudest achievement is not Olympic medals or Tour de France victories but that 2.1m British people now cycle regularly
GB's seven golds at the 2008 Olympics helped him win the BBC Sports Personality of the Year coach award. He won it again in 2012
One criticism levelled at Brailsford is that Team Sky, launched amid a fanfare of homegrown cycling talent in 2010, has only two Brits in this year's eight-strong Tour squad - Froome and Geraint Thomas.
Mark Cavendish and youngster Simon Yates are the only other British riders competing in the Tour.
"We've had two British winners of the Tour de France, the biggest race in the world," said Brailsford.
"Do we want volume of riders or would we prefer two different winners? Personally I'd go for two winners.
"We set up Team Sky to try and encourage the growth of British cycling and ultimately you'd like to see a greater volume of riders."
Brailsford said he had no plans to scale back his duties or try his hand at running other sports, adding: "I love what I do and my appetite is as great as it ever has been. I support young people to be better at a sport I love. I think I'm the luckiest guy in the world."