End to End 2014: About 1,500 contest Mountain Bike Challenge
Last updated on .From the section Cycling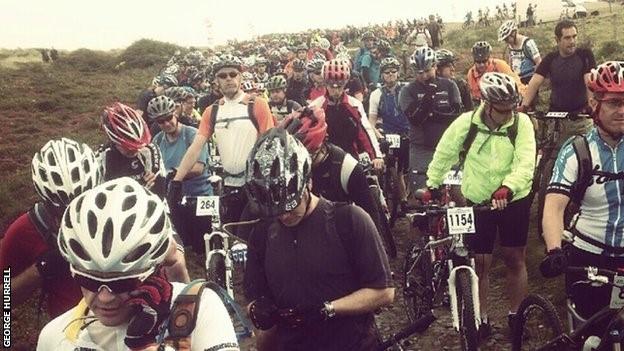 Around 1,500 mountain bikers set off on this year's End to End Mountain Bike Challenge in the Isle of Man.
The challenge sees cyclists ride from the Point of Ayre in the north of the island to Cregneash in the south.
Although the figure is down on last year, the event, which started at 10:00 BST on Sunday, continues to attract riders from all over the world to compete over the 46-mile (75km) course.
Last year about 1,700 signed up for the race, with a record 1,147 finishing.
Last year Matt Clinton from the West Midlands won the race.
According to organisers, the only change in the course was the extension of an all-weather section through Arrasey Plantation.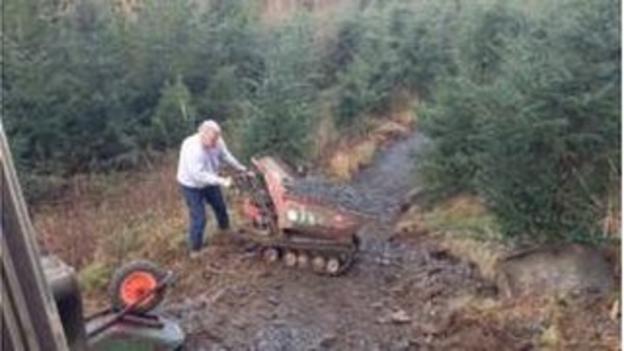 Former course designer Julian Corlett said: "(Manx Mountain Bike Club member) Steve Collins and the guys have built a fantastic extension which will is a new technical element."
Riders have to tackle a variety of terrain during the event and climb more than 1,500 metres.
There are three manned checkpoints, at Brandywell Road (30km), St. John's (42km) and Eary Cushlin (51km).