Brian Cookson: New anti-drugs unit would 'restore faith'
Last updated on .From the section Cycling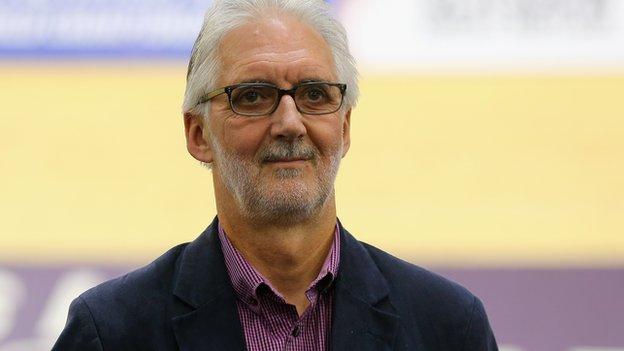 A new independent anti-drugs body could be created to "restore faith" in professional cycling.
The International Cycling Union (UCI) has announced plans to create an Anti-Doping Tribunal to deal with all cyclists who fail drug tests.
It follows a series of doping offences in the sport, involving riders such as Lance Armstrong and Alberto Contador.
The tribunal would be one central body to deal with all drug offences and should be ready to operate in 2015.
UCI President Brian Cookson said: "We have made decisions that demonstrate the progress we are making."
Who is Brian Cookson?
The 63-year-old Lancastrian was a club-level cyclist at road, track, cyclo-cross and mountain biking
He was a UCI International commissaire from 1986 to 2009 and president of British Cycling from 1997 to 2013
Has overseen 19 Olympic gold medals, 28 Paralympic medals and a first British Tour de France win
Awarded OBE for services to cycling in 2008
Defeated Ireland's Pat McQuaid in September 2013 to become UCI president
The establishment of an Anti-Doping Tribunal was proposed at a two-day UCI summit in Spain.
Made up of judges specialised in the anti-doping field, the Tribunal would be independent of the UCI.
Cookson, elected UCI president last September, added: "It shows the direction we are heading in and while there is still much to do, we are beginning to see the benefits of our efforts to restore trust in the UCI."