Drugs in sport: Cycling facing 'uncomfortable' report into doping
Last updated on .From the section Cycling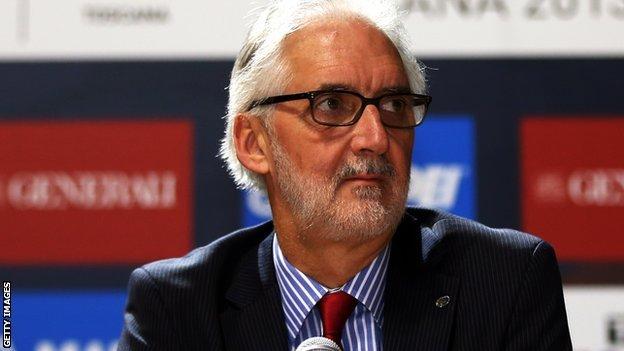 Cycling must prepare itself for some "uncomfortable reading" when an independent panel's report into doping in the sport is published.
The three-man panel, established by International Cycling Union (UCI) president Brian Cookson last year, could release its report next week.
Its investigation has included interviews with disgraced former cyclist Lance Armstrong.
"When you open a can of worms, you find a lot of worms," said Cookson.
"There'll be a lot of uncomfortable reading," he added, "I think we should all prepare ourselves for that."
Cookson also confirmed there would not be the same controversy over the publication of the report as there was in reaction to changes made to the official account of football's World Cup bidding process, when independent investigator Michael Garcia resigned in the wake of governing body Fifa's treatment of his report.
"We will publish the report that is given to us," said Cookson.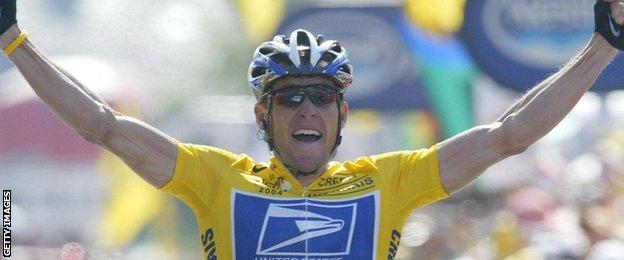 "Unless there are legal reasons why names can't be named, then contributions will be named.
"We're not going to get into a Fifa-type situation of arguing about the report."
But Cookson does not believe the report will unveil many fresh transgressions.
"I don't think there will be a lot of new revelations because I think we have a pretty good idea of how widespread the problem was," he said.
"I don't think there's any other sport that has opened itself up to that level of scrutiny."
Armstrong was stripped of his seven Tour de France titles after being found guilty of doping and told the BBC that his life had been difficult in the aftermath of the sanctions.
"It's been tough," said Armstrong. "It's been real tough. I've paid a high price in terms of my standing within the sport, my reputation, certainly financially because the lawsuits have continued to pile up.
"I have experienced massive personal loss, massive loss of wealth, while others have truly capitalised on this story."
Cookson added that there could be sanctions introduced against others who have breached the sport's regulations, if the evidence in the report was strong enough.
"We may well be in a position to take disciplinary action against people who are named by more than one source as having done something that is against the regulations," he said.