Wada has pledged to help UCI to catch drugs cheats
Last updated on .From the section Cycling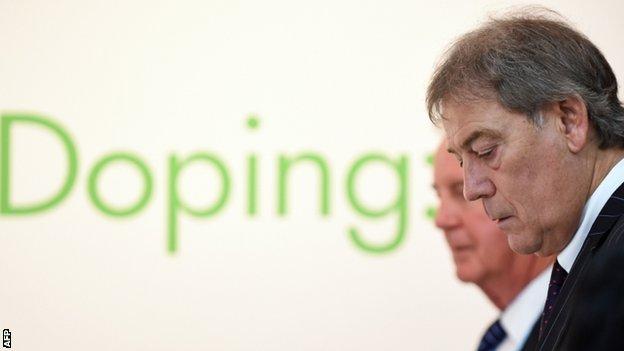 The World Anti-Doping Agency (Wada) has offered to help the International Cycling Union (UCI) to gather evidence to catch drugs cheats.
Wada welcomed the wide-ranging report, and set out a series of ways it hopes to assist the UCI to clean-up cycling.
A statement said: "We will work with the UCI to advance their information-gathering techniques."
Wada pledged to examine past failures by the UCI to effectively apply therapeutic use exemptions or 'sick notes' as they became known.
It also has promised to address the need to improve the process for allocating research funds in the field.
And it will continue to implement a new compliance process which includes a newly-appointed independent compliance review committee to ensure efficient and effective anti-doping programmes.
Wada director general, David Howman said: "The report makes interesting observations and calls for action to end doping in cycling."