UCI president Brian Cookson pledges to beat new doping trends
Last updated on .From the section Cycling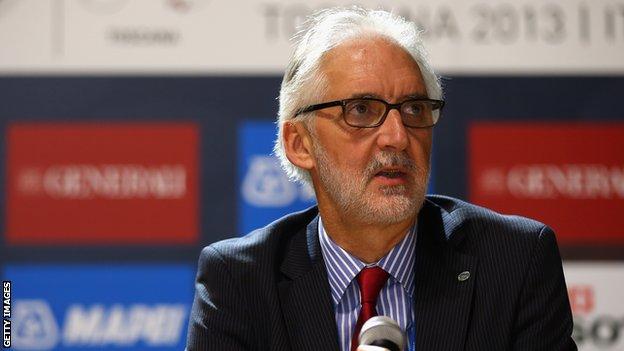 Cycling will relaunch a whistle-blowing policy among a range of proposals designed to help clean up the sport.
UCI president Brian Cookson's proposals follow a withering assessment of his predecessors' tenure by the Cycling Independent Reform Commission (Circ).
Circ's report said doping was still widespread in professional cycling.
Cookson also plans to introduce 'fit and proper' tests for team staff.
Night-time testing is seen as a possible solution to tackle the new trend of 'micro-dosing' - taking small but regular amounts of a banned substance - among cyclists, one of the key findings of the Circ report.
Team Sky's 2013 Tour de France winner Froome would welcome the "minor inconvenience" of 24-hour drug testing as a "small price to pay for protecting the integrity of the sport".
"Given the culture and deceit of the past, that means addressing every possible avenue that can help make cycling as clean as possible," Froome told cyclingnews.com.
"Of course it's not ideal to be woken up in the middle of the night, especially while you're racing. But it's something I'd be willing to do, if it meant a cleaner sport."
Cookson admitted Circ's report "made for uncomfortable reading". Previous UCI presidents Pat McQuaid and Hein Verbruggen came in for damning criticism regarding their governance of the sport and failure to tackle substance abuse on their watch.
The report highlighted the failure of the UCI to fully investigate accusations in 2005 that Lance Armstrong tested positive for corticosteroids during the 1999 Tour de France.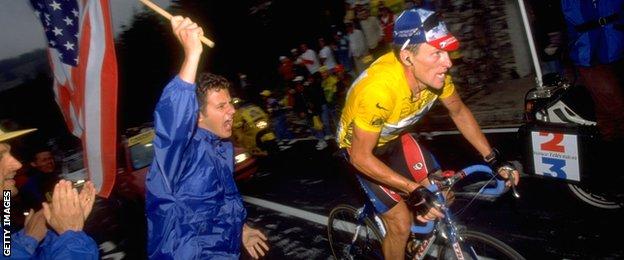 "The main goal was to ensure that the report reflected UCI's and Lance Armstrong's personal conclusions," Circ wrote. "UCI had no intention of pursuing an independent report."
While Circ's report stopped short of naming riders and doctors it suspected of continued abuse, the commission found evidence that "a number" of riders "continue to cheat", with methods including use of steroids, undetectable 'micro-dosing' with EPO and treating of blood with ozone.
Positive drug tests have continued to undermine the sport in recent months. Five riders for Astana - the team of 2014 Tour de France winner Vincenzo Nibali - failed doping tests in 2014.
And just a day after Circ's report was released, news broke that AG2R-Mondiale rider Lloyd Mondory had tested positive out of competition for EPO.