UCI sanctions historic mixed cycling team sprint trial
Last updated on .From the section Cycling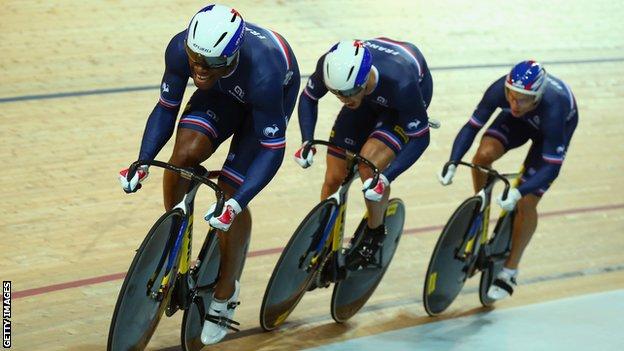 An historic mixed male and female team sprint event will take place for the first time in Switzerland on Friday.
The move from the UCI, cycling's governing body, is part of wider International Olympic Committee reform to increase mixed events at the Games.
"We're actually talking about men and women on the field of play at the same time, as it were," said UCI president Brian Cookson.
"So there's no real history of that in our sport."
Promising cyclists from several countries will take part in the trial, with all expected to be aged 23 or younger.
Cookson added: "What we're going to do is run some tests to see if it would work, and how it would work, and what sort of events would lend themselves to that formula."
In December 2014, IOC president Thomas Bach introduced a 40-point action plan to revamp the future of the Olympic Games.