Victoria Pendleton 'put cycling in a box' after retirement
Last updated on .From the section Cycling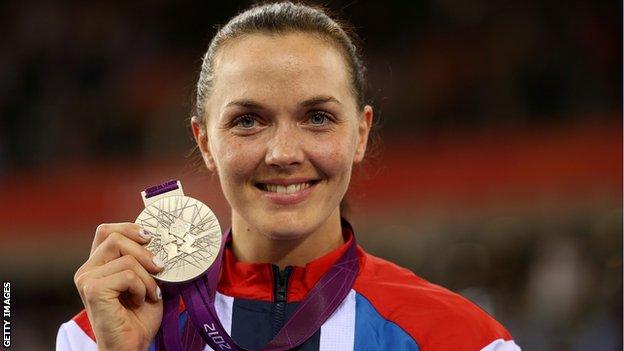 The Clare Balding Show
Date:
Friday, 24 April
Time:
22:00 BST
Coverage:
BBC Two
Former Olympic champion Victoria Pendleton says she "cleansed" herself of cycling after her retirement.
She told The Clare Balding Show: "It took me two years to find a place in my heart that made sense to ride a bike.
"I cleansed my life entirely when I retired. Everything cycling was left in a box."
She added: "The clothing, anything, everything, gone away because it was just too painful. And also I wanted to look forward, not backwards."
The female AP McCoy?
Pendleton appears on Friday's BBC Two programme with retiring champion jockey AP McCoy and record-breaking dressage rider Charlotte Dujardin.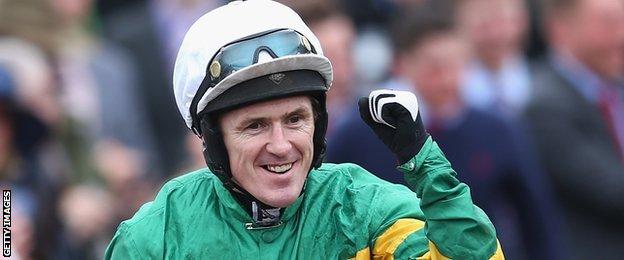 And the former cyclist has something in common with her co-stars, as she has recently started training to be a jockey and is aiming to compete at the Cheltenham Festival in 2016.
"I've been looking for a big challenge to fill the void and having a purpose, having something to train towards and I understand that the chance of it actually working out is small, but I'm going to give it my best shot and I'm quite stubborn too. So why not?," she added.
A fireman, a chef or an equine dentist?
Nineteen-time champion jockey McCoy was later quizzed on what he might do after he retires at the weekend, following his last race at Sandown. He responded to some suggestions:
Equine dentist: "I could do with doing my own teeth first before the horses."
Car salesman: "Yes, that's a possibility, being a car salesman, I can see that."
Firefighter: "Oh I'm not brave enough for that, that's actually a proper job, that's proper work."
Chef: "I can't cook, I've never cooked in my life."
Winning in Vegas
British Olympic equestrian champion Dujardin retained her World Cup title in Las Vegas last week, meaning she is the first rider to hold Olympic, world, European and World Cup titles simultaneously.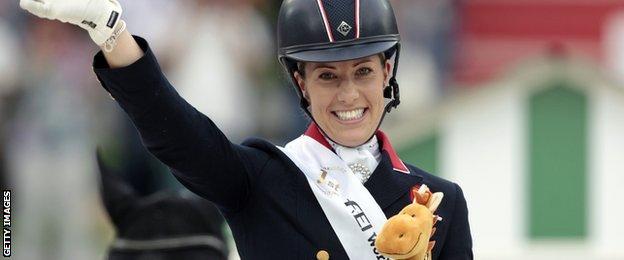 And the 29-year-old said she enjoyed being part of the "showbiz" lifestyle in the United States: "It's so surreal, it's unbelievable.
"It's something I've never experienced before. The crowd were fantastic, the support I had out there was amazing."