Lance Armstrong says he is treated like evil wizard Voldemort
Last updated on .From the section Cycling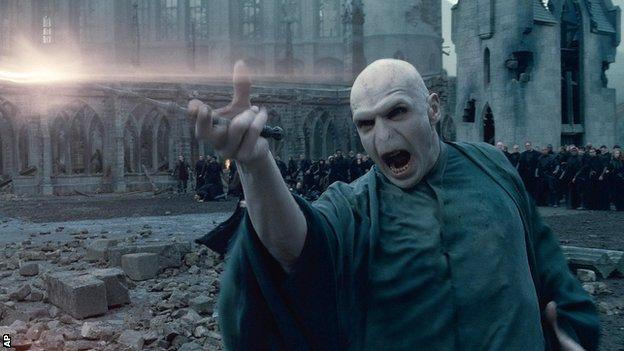 Shamed cyclist Lance Armstrong has compared himself to Voldemort, Harry Potter's foe in the fictional novels.
In JK Rowling's bestselling series, evil wizard Voldemort is such a fearsome character no-one in the magic community dares utter his name.
"I'm that character in Harry Potter they can't talk about," said the 43-year-old. "Voldemort? It's as if you can't mention him."
Armstrong has previously said he should be forgiven for doping and lying.
He added: "It won't be the case forever because it can't be the case forever."
The American was stripped of his record seven Tour de France titles and banned from sport for life by the United States Anti-Doping Agency (Usada) in August 2012.
In January 2013, after years of denials, he confessed to taking performance-enhancing drugs during all of his Tour de France wins.
"I tried to make it right with every one of those people [who were hindered either by Armstrong's doping or denial of doing so]. I can only do so much," said Armstrong.