Bradley Wiggins pulls out of Stafford Grand Prix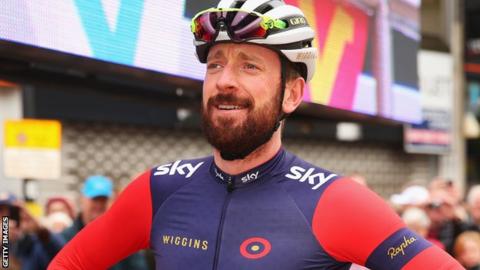 Sir Bradley Wiggins has pulled out of Friday's Stafford Grand Prix, which would have been his return to road racing after breaking cycling's hour record in London last month.
Wiggins, 35, who set the new hour mark on 7 June, had initially been part of Team Wiggins squad for the race.
A post on the team's Twitter page said Wiggins had a "slight illness".
The race is part of the Staffordshire Cycling Festival and the British Cycling Elite Road Series.
Wiggins's hour distance of 54.526km (33.88 miles) broke the previous best set by fellow Briton Alex Dowsett in Manchester in May.