End to End 2015: Ben Thomas retains title
Last updated on .From the section Cycling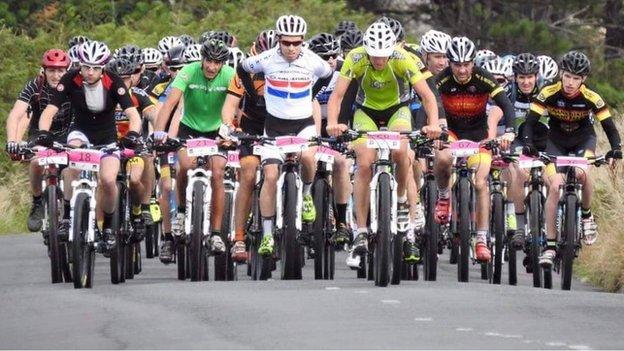 England's Ben Thomas won the Manx End to End Mountain Bike Challenge for a second consecutive year on Sunday.
The 26-year-old from Windlesham completed the 46-mile (75km) course in three hours four minutes and six seconds.
The Isle of Man's Nick Corlett finished one minute 33 seconds down on Thomas in second, with Elliot Baxter a further one minute 39 seconds down in third.
Helen Jackson from Cumbria was the leading woman in a time of 3:52:17.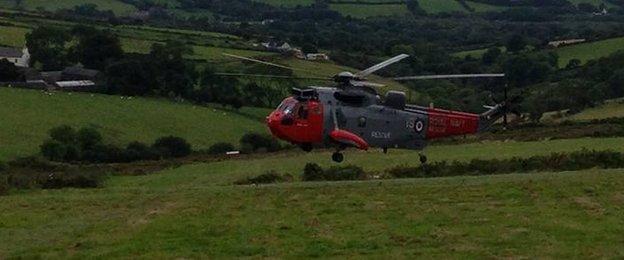 About 1,000 riders, which sees cyclists ride from the Point of Ayre in the north of the island to Cregneash in the south, started the event, with 777 completing the full distance.
Two riders who crashed during the first half of the race near Greeba were airlifted to hospital with "serious injuries".
With the location of the accident being remote, the coastguard called in the Royal Navy Sea King helicopter to remove the cyclists.
A third rider who was also injured in the crash was taken to hospital by ambulance.
Riders tackle a variety of terrain during the event and climb more than 1,500 metres.