Chris Froome says he warned UCI about 'mechanical doping'
Last updated on .From the section Cycling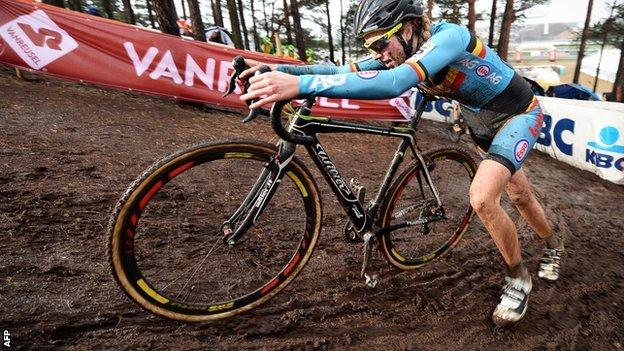 Britain's two-time Tour de France winner Chris Froome said he warned authorities about 'mechanical doping' and wants more stringent bike checks.
The Belgian said she "would not cheat".
Froome said: "It's a concern I've had, something I brought up with the UCI. It would be my advice that the UCI starts checking bikes more regularly."
UCI president Brian Cookson said it was "absolutely clear" there had been a "technological fraud" during Saturday's under-23 race.
And Froome believes the governing body is "taking the threat seriously".
The Briton, who is preparing for the Herald Sun Tour in Victoria, made his physiological data public in December in an attempt to quash speculation about his performances.
"Knowing that I have nothing to hide, obviously I went and did the tests and offered that data up publicly to everyone and I'm really happy how that went down," he added.