Sir Chris Hoy calls on British Cycling to back reforms
Last updated on .From the section Cycling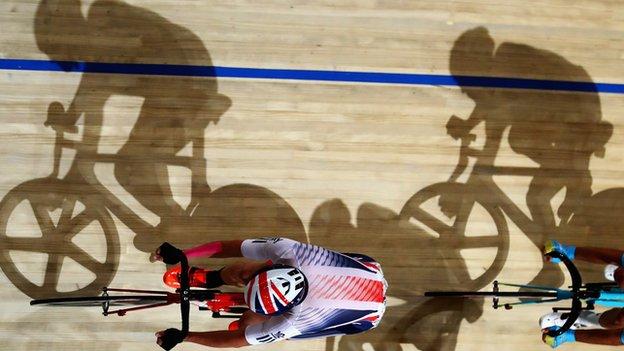 Sir Chris Hoy has called on British Cycling to back governance reforms to avoid losing £43m in public funding.
The six-time Olympic champion has written to the 10 regional chairs of British Cycling's membership before Saturday's vote on reforms during an extraordinary general meeting.
A 75% majority is required to push through the changes.
In his letters Hoy said the support he received, made possible by the funding, allowed him to be the best he could be.
"Countless other cyclists - all with Olympic, world and European titles to their name - can say the same thing," Hoy wrote.
"The next generation of riders deserve this opportunity too - along with the peace of mind of getting to the end of their careers knowing that no stone was left unturned in making sure they achieved everything they could have in sport."
However former British Cycling chief executive Peter King has said he expects the proposals to be rejected.
King believes that there is opposition among some of the organisation's 130,000 members, who feel the proposed changes are "too severe, have been rushed through, and members are losing control".
British Cycling president Bob Howden said earlier this week that cycling "could be lost to an entire generation" if £43m of public funding is withdrawn.
"We must decide how we want our sport to look in the future," he added.
"We can choose to be a sport which has a leading role in the public life of this country, or we can choose to turn the clock back 30 or more years."
To date, the government has had mixed results persuading sports to adopt its Code for Sports Governance, designed to improve governance standards across sport.
In May, the Football Association's council finally approved reforms, having been threatened with a £15m funding cut.
But earlier this month, the national governing body for table tennis became the first to reject the government's standards and had its full £9m Sport England funding award suspended as a result.
What are the reforms?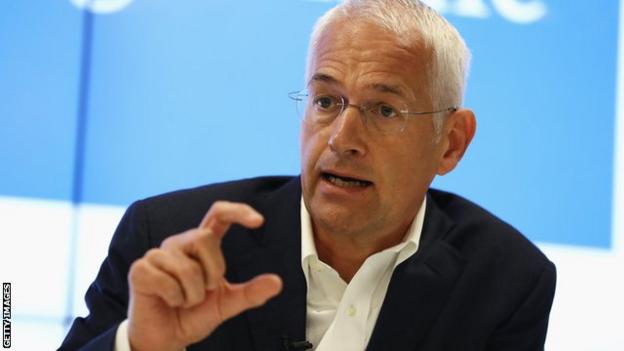 Funding agency Sport England has allocated £17m to British Cycling to boost grassroots participation, while UK Sport is set to invest £26m for its Olympic and Paralympic teams' preparations for Tokyo 2020.
British Cycling is one of the country's best-funded and most successful sports governing bodies and has been the driving force behind the country's unprecedented success in recent Olympic and Paralympic Games - Britain won a combined 33 medals across the Rio 2016 Olympics and Paralympics.
But its continued funding now hinges on complying with sports minister Tracey Crouch's governance code.
From November, boards of governing bodies must be more independent and diverse, and be "the ultimate decision-making body and exercise all of the powers of the organisation".
British Cycling executives - including Howden and chairman Jonathan Browning - have been attending a series of regional meetings in a bid to convince members to support a package of reforms designed to meet the new standards.
These include:
a reduction in the number of elected regional board directors from six to four

permanent seats on the board for elected representatives from Scotland and Wales

an increase in the number of openly recruited independent board members from three to four and an independent chair

a limit for directors of three three-year terms, with six of the eight elected members on the current board forced to stand down