Tour de France 2018: How to get the latest updates to your smart speaker
Last updated on .From the section Cycling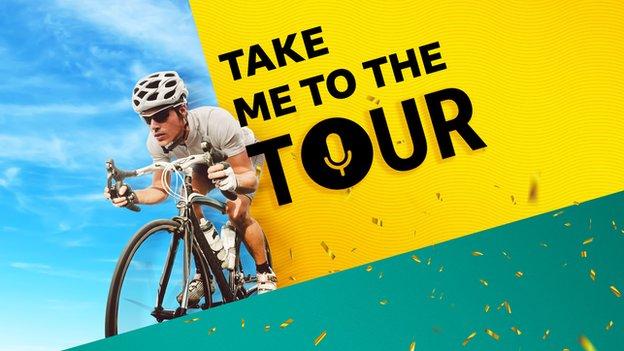 Smart-speaker users will be able to get exclusive BBC content direct from this year's Tour de France.
The new service will provide a daily update for users of smart speakers and voice-activated devices throughout the race.
Most UK smart-speaker users can just say "Take Me To The Tour" and get free episodes delivered directly to their devices so they can listen straight away.
Other smart-speaker users - and anyone who does not have a Voice device - can find it as a podcast called Take Me To The Tour.
In each episode, BBC Radio 5 live's presenters and commentators will take an analytical look ahead at the next stage and give you a glimpse behind the scenes as the race travels around France.
How to get the updates
Users can just ask their smart speaker "Take Me To The Tour" and depending on your system the show will play directly.
If you are having problems, try asking your smart speaker to 'play the Take Me To The Tour BBC podcast'.
If you're still having problems, check your speaker's podcast control phrases, or you can also access the content through your favourite podcast app on your tablet or smart phone.