BDO World Championship: Bobby George on the Lakeside contenders
Last updated on .From the section Darts
The BDO World Championship begins at the Lakeside on Saturday, with defending champion Martin Adams looking for his third successive crown, and fourth overall.
Among the 31 players trying to stop Adams are former champions Ted Hankey and John Walton, last year's beaten finalist Dean Winstanley, former PDC Grand Slam champion Scott Waites and eight tournament debutants.
BBC Sport pundit Bobby George, twice a finalist at the Lakeside, gives his view on some of the leading contenders.
MARTIN ADAMS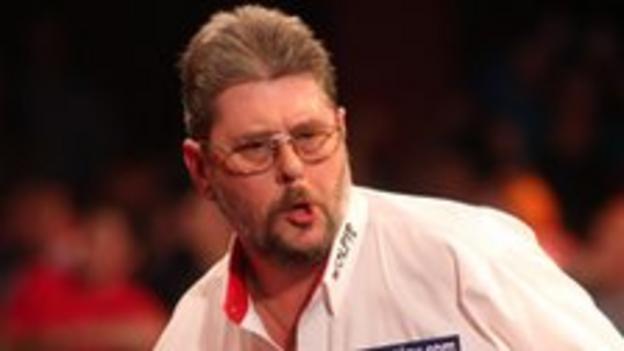 Age: 55
Seeded: 1
Last year: Winner
Nickname: Wolfie
Bobby's view: "The three-time champion is always there or thereabouts, but he could be under pressure against Scott Mitchell in the first round. Even though he likes wearing pink shirts, Mitchell is no mug and could beat Adams, especially over the short, best-of-five format in round one.
"Adams has gone on the board of the BDO and it's difficult to run the game and play it, so I don't think it was a good move for him to have done that. He will have to be on the button because he could go out to Mitchell. After that he's got a reasonably good draw."
Did you know? Adams is an ambassador for the UK Wolf Conservation Trust and has adopted his own wolf, called Duma.
SCOTT WAITES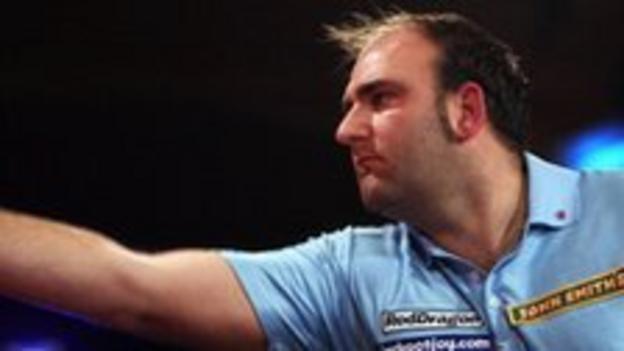 Age: 34
Seeded: 2
Last year: Second round
Nickname: Scotty 2 Hotty
Bobby's view: "To me, Scott Waites is the favourite, but he has never really performed at the Lakeside, much like Gary Anderson before he switched to the PDC. Since his move, Anderson has been very successful and, like the Scot, Waites has won and been runner-up at the PDC's Grand Slam, which is very impressive.
"Waites is up for it and he shouldn't have any problems with Andy Boulton in the first round. The thing Waites will have to do is hit his doubles. He will outscore most players but he has to finish well. He's playing good darts and he is more than capable of winning here."
Did you know? Waites's day job is as a carpenter, and his ambition is to play darts in the Woolpack from TV's Emmerdale.
DEAN WINSTANLEY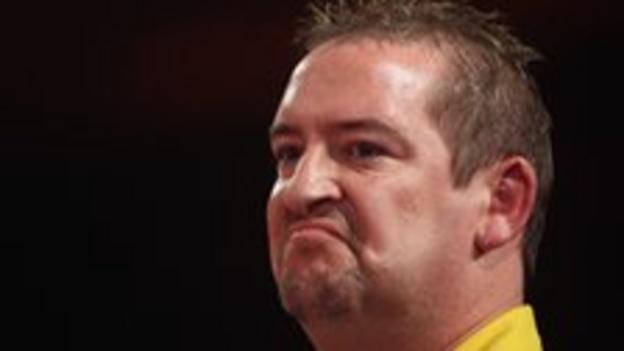 Age: 30
Seeded: 3
Last year: Runner-up
Nickname: Over The Top
Bobby's view: "The world rankings are not a fair reflection, because Winstanley should be world number one. He is right up there with Waites as a potential winner, but they are in the same half of the draw so could meet in the semi-finals, which is a shame.
"Winstanley was my outsider last year - no-one really knew him. He got to the final and had the chance to win, but couldn't take it. He has played good darts over the past year, including a good performance at the Grand Slam, where he got out of the group stages.
"His counting is not so good, but that's improving and the more he learns, the better he gets. In the first round Winstanley plays Joey ten Berge, who has been to the Lakeside a few times and is dangerous on his day, but I'll be very surprised if the number three seed is beaten."
Did you know? Winstanley's partner Lorraine Farlam is seeded fourth in the women's event.
TED HANKEY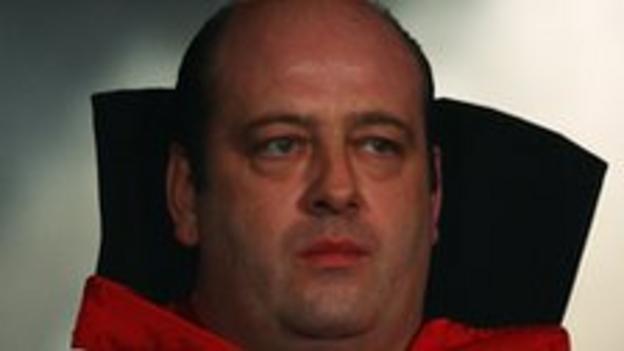 Age: 43
Seeded: 15
Last year: First round
Nickname: The Count
Bobby's view: "I will back Hankey to get through his first-round match against Clive Barden, but then he could play Scott Waites in the second round and I don't think he's good enough to get past that.
"He sulks on stage and plays up to the crowd, but he isn't like that - he's a pussycat really. It's a show he puts on when he's in trouble. I think he does that to put the other player off.
"If you're playing well, then you don't hear the crowd but it's getting old hat now, much like Mervyn King before he moved to the PDC. If he plays darts, he's got a chance. If he plays up, he's got no chance."
Did you know? Hankey was first nicknamed the Count when he played Dracula in a school play at the age of 15.
TONY O'SHEA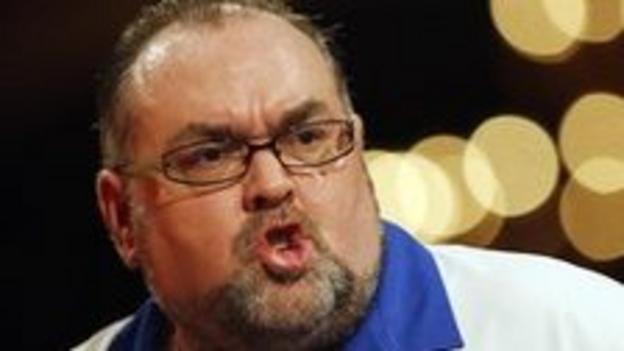 Age: 50
Seeded: 8
Last year: First round
Nickname: Silverback
Bobby's view: "O'Shea is a pretty tidy player and should beat Steve West in the first round, even though he's not playing great at the moment. He has struggled of late but he's dangerous.
"He has been to final before and knows what it's about. He's a dangerous sort of player and is capable of winning it."
Did you know? O'Shea is a huge Stockport County fan and wears the club colours of blue and white when playing darts.
THE OUTSIDERS
Bobby's view: "Robbie Green against Darryl Fitton in the first round is the match I'm really looking forward to. Green is the fourth seed but that won't help him against Fitton. Fitton is playing well - and he's my outsider. If he beats Green, he could come up against another dangerous unseeded player, Martin Phillips, in the second round.
"Phillips is a dustman by trade and doesn't do much travelling to tournaments abroad, so misses out on the ranking points. No-one wants to play him in the early rounds and he could beat Wesley Harms in round one.
"If they get through, then the draw could open up for them. They are both very experienced and very capable players. Fitton is a good scorer but weak on his doubles; Phillips is a good all-rounder with a good temperament."