PDC World Championship: Gurney beaten by Henderson in London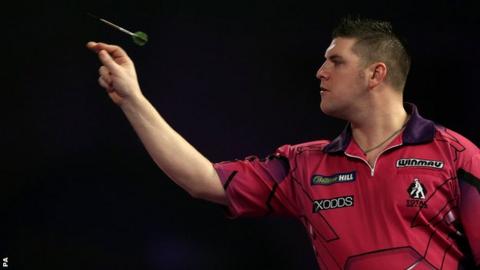 Northern Ireland player Daryl Gurney is out of the PDC World Championship after a 4-2 defeat by John Henderson on Saturday night.
The world number four from Londonderry was favourite to beat the Scotsman at Alexandra Palace but he has made an exit at the second-round stage.
Gurney impressed in his first-round win over Ronny Huybrechts as he eased to 3-1 victory.
The 31-year-old won the World Grand Prix title in Dublin in October.