Davies upgraded to world Paralympic silver
Last updated on .From the section Disability Sport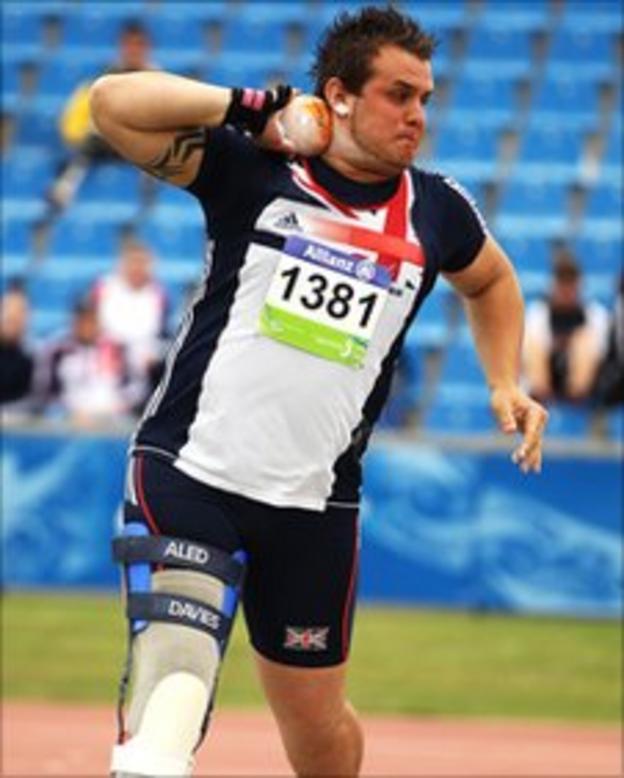 British discus thrower Aled Davies has been promoted to the silver medal for the IPC World Athletics Championships after the winner failed a drug test.
The 19-year-old Bridgend athlete, the 2006 world junior champion, finished third in the men's F42 discus.
But the winner Fanie Lombaard from South Africa has been disqualified.
Davies was using January's competition in Christchurch, New Zealand, to gain experience for London 2012.
According to the International Paralympic Committee, the 41-year-old Lombaard had an "adverse doping result" for the banned diuretic probenecid.
He has been fined 1,500 euros and suspended for a year.
Belgium's Gino de Keersmaeker now takes the gold and Greece's Marinos Fylachtos gets the bronze.
In a statement, the IPC said: "A hearing into the case revealed that the prohibited substance had been prescribed to Lombaard by a family physician for a medical reason.
"However, the athlete did not have a therapeutic use exemption (TUE) to explain the adverse analytical finding, nor did he retrospectively apply to obtain a TUE.
"According to the IPC anti-doping code, it is each athlete's personal duty to ensure that no prohibited substances enter his or her body.
"Furthermore, each athlete is responsible for any prohibited substances found in their bodily specimen, regardless of how it entered their body."
Davies's next major competition will be the Paralympic World Cup in Manchester next month.
Great Britain won 38 medals in New Zealand as they continued their preparations for the London Games.