Jersey coach praises Special Olympics medallists
Last updated on .From the section Disability Sport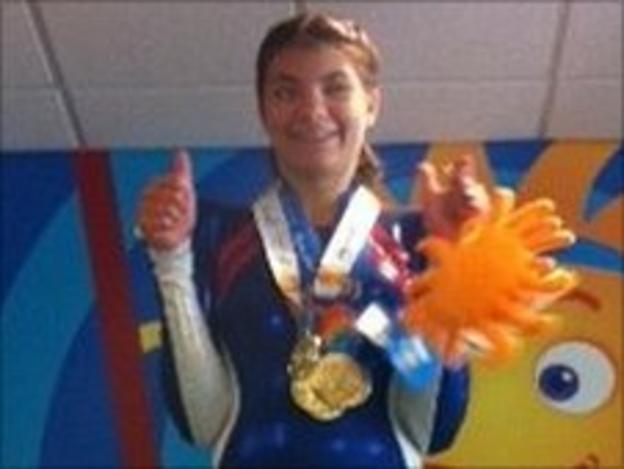 Jersey and Great Britain special gymnastics coach John Grady has praised the efforts of the island's three Special Olympics medallists.
Samantha Godel won five gold medals, while Alex Buesnel and Kiara O'Brien were also on the podium multiple times.
"To be at the top level, level four, and to beat everyone else in the world with five first places was excellent," Grady said of Godel's achievement.
Buesnel won seven medals, including a gold, while O'Brien had three silvers.
Godel's five gold medals, on all four apparatus and the all-around, meant she was the top competitor in the games.
But Grady said that Buesnel's gold on the floor, where he beat two Russian opponents, was just as special.
"I think that was probably the hardest competition of all," he said. " Alex's level four with those two Russians was really a high standard.
"It went really well. It was an amazing experience. They enjoyed the challenge and everybody was on a high when it finished."