Welsh athletes selected for the 2012 Paralympics in London
Last updated on .From the section Wales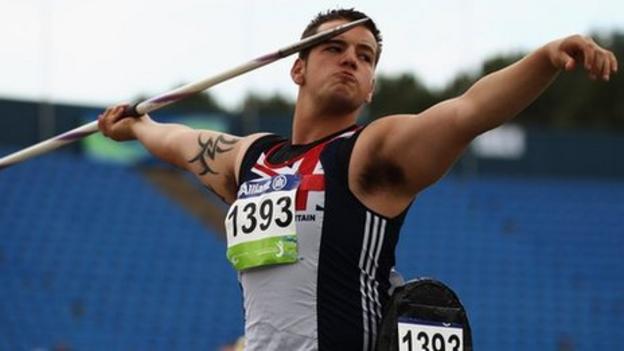 Welsh athletes will be looking to build on the unprecedented success achieved four years ago in Beijing when they compete in London.
At the Paralympics in 2008, Welsh athletes made up 16% of the GB team and won 25% of the gold medals.
Keep up to date with the Welsh athletes that have qualified for the 2012 London Paralympics with the BBC Sport Wales at-a-glance guide.
ATHLETICS
Tracey Hinton (plus guide runner Steffan Hughes)
ARCHERY
Pippa Britton
BOCCIA
Jacob Thomas
CYCLING
FOOTBALL
Darren Harris
ROWING
SAILING
Steve Thomas
SITTING VOLLEYBALL
SWIMMING
Morgyn Peters
TABLE TENNIS
Scott Robertson
WHEELCHAIR BASKETBALL
WHEELCHAIR RUGBY
WHEELCHAIR FENCING
Gemma Collis