Richard Whitehead backs social media fitness drive
Last updated on .From the section Disability Sport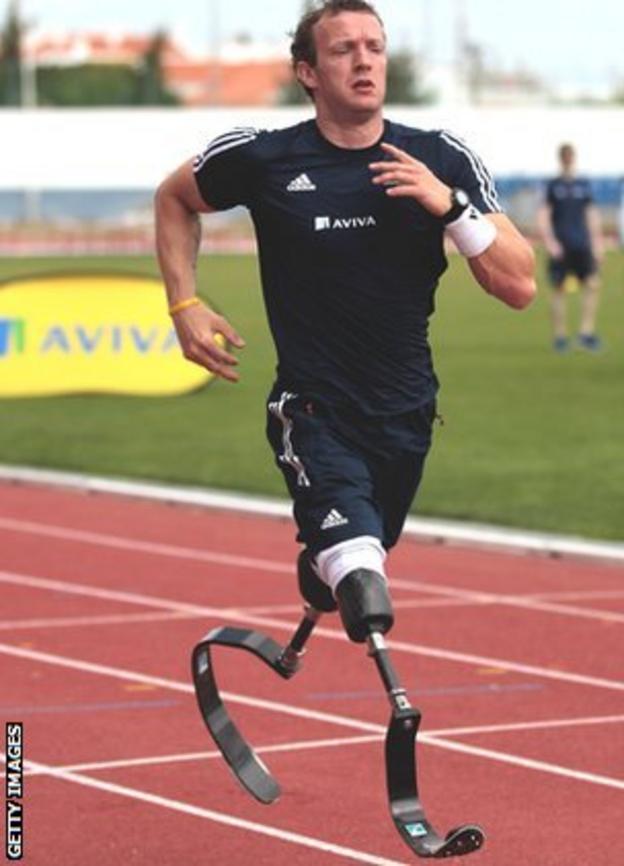 Nottingham "blade-runner" Richard Whitehead hopes his Paralympic quest will help inspire people to become more active in his home county.
The double-leg amputee, who will compete in the 100m, 200m and 4x100m in London, is part of a Nottinghamshire-wide drive to promote fitness and health living through social media.
The Nottinghamshire County Council "Fitter Twitter" (#fittertwitter) campaign is backed by a host of local stars, including Whitehead and swimmer Rebecca Adlington's coach Bill Furniss.
Whitehead, 35, said: "I am delighted to get involved. It provides an excellent opportunity for athletes and coaches to engage with local people in promoting the value of sport for all.
"There are some key dates ahead for London 2012 track hopefuls with a test event at the Olympic Stadium and selection in the coming weeks but whatever is to come, I continue to concentrate on my day to day training and that is my key focus at the moment."
The majority of the tweets are from local athletes who live in the county and have received Shining Stars funding from the county council and are vying for London 2012 selection.