Australian Paralympic star Liesl Tesch on home Games pressures
By Elizabeth Hudson
BBC Paralympic sport reporter
Last updated on .From the section Disability Sport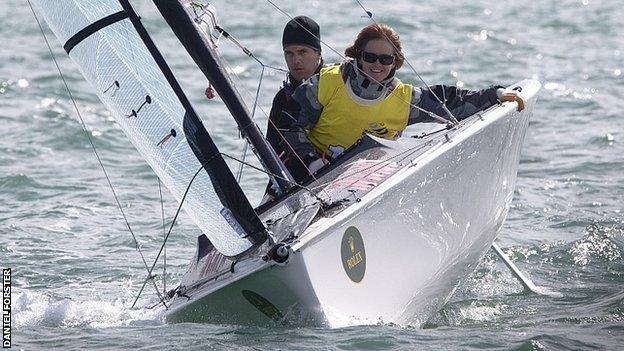 Australian wheelchair basketball player turned sailor Liesl Tesch admits that she would not want to be competing in front of a home crowd at London 2012.
Tesch captained the Australian women's team in Sydney in 2000, winning silver in front of packed houses.
She will make her sailing debut in Weymouth next month in her sixth Games.
"I don't know if I would like to be a home-team athlete now with the pressure of performance and all those expectations," she told BBC Sport.
"It is getting tougher as sport is becoming more and more elite and athletes have more and more pressure to do what they need to do.
"But to prepare for and then compete in front of your home crowd has got to be the most amazing experience of my whole life.
"Although Sydney was my third Games and I knew what it was all about, I can still feel the thrill of wheeling out in front of the crowd at the opening ceremony of a home games - it was amazing."
Tesch, who was left paralysed after a bike accident in 1988 when she was 18, played professional basketball in Spain, Italy and France over her career.
She made her Paralympic debut in Barcelona and also won silver in Athens and bronze in Beijing but she believes London has already done much to help raise the profile of Paralympic sport and disabled people.
"Sydney was a step in the evolution of the Paralympics and that was the first time we had played in front of packed houses for all the events and it left a legacy for what is possible," she said. "London has taken that to a new level of professionalism and expectation for the athletes and also the sponsorship support around it.
"We got the games on 23 September 1993 and I think at that stage not many people in Australia knew what a Paralympian was.
"So we as athletes did a lot of talking and that built as corporate organisations and sponsors got involved and now it has left a legacy.
"We have an accessible city and a country that expects people with disabilities to take part in sport. But London is already there when it comes to awareness and inclusion and participation.
"When I flew into Heathrow Airport recently I saw Paralympians on posters alongside the Olympians and that is really awesome and a great reflection of what the British Olympic and Paralympic committees can do together."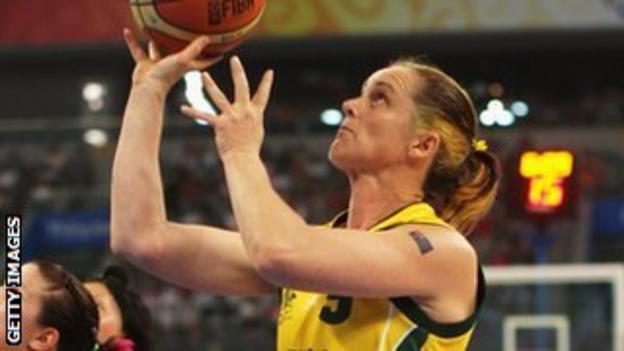 Tesch is on a steep learning curve with her new sailing career in the two-person skud-18 class.
She started sailing with partner Daniel Fitzgibbon in December 2010 and after four sessions together they travelled to Miami and won the first three regattas they took part in, beating the best crews in the world.
Now after little more than a year and a half sailing together and World Championship bronze last year they will be hoping for Paralympic success which would give Tesch the Paralympic gold medal she craves.
"To win a gold would be very nice - I am too old to go to Rio," she joked. "When Dan rang I never expected to be competing in London. I thought Rio would be nice but if we sail right we will be in line for a gold medal.
"Dan is cool, calm, collected and a god of sailing. He reads the wind and the water like there is no tomorrow.
"I am the machine and have strength and fitness from basketball and spatial awareness on the court that is now the open water.
"We have good communication and like to have a good time and we are both really determined and competitive. We share a drive that is another great asset to our team. And we have a great team around us."
But whether as a first-timer on the ParalympicsGB team in London or a veteran, Tesch has a simple message for all of the British team.
"You have to go out and enjoy it and embrace it and bask in it and live every single moment - it is a once in a lifetime opportunity that you will remember forever so make the most of it."