Paralympics 2012: Games set 'to take off' says IPC president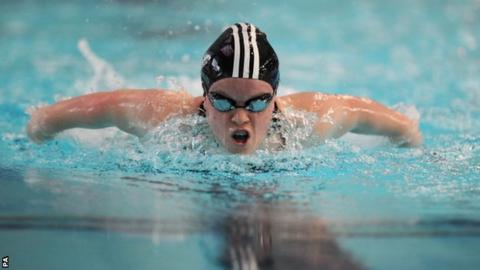 The Paralympic Games are set "to take off in London" according to International Paralympic Committee president Sir Philip Craven.
Craven competed at five Paralympics and believes this summer's Games will change attitudes.
"The world started to take note of the Paralympic Games in Beijing and I think we're really going to take off in London," said Craven.
"For Britain to be highly successful here in London is very important."
Britain's Paralympic team were set a minimum medal target of 103 from at least 12 sports by UK Sport earlier this month.
In Beijing four years ago, GB finished with 102 medals, including 42 golds from 11 sports, and were second behind China who won 89 golds.
Craven believes that, after the success of the London Olympics earlier this summer, the public will get behind the Paralympics in a similar style.
"It's got to make for good news, for people coming to watch their heroes compete," he said.
"The Olympics came along and everyone was in a fervour of true sport and they just want it to continue.
"What will the Games be remembered for? Firstly, amazing athletic performance.
"Added to that, [the legacy will be] far more people playing sport and a change in attitudes."