Paralympic festival plan unveiled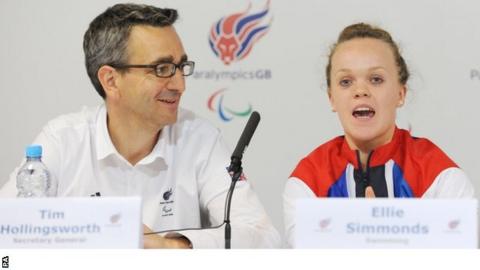 Paralympic organisers are planning to stage a festival of sport after the main Games.
The event will aim to build on what is hoped will be national enthusiasm generated by the competitions.
The series of sport sessions is to be held within three months of the London Games.
British Paralympic Association CEO Tim Hollingsworth hopes the festival will help inspire and identify future gold medallists.
"We need to use the Paralympic brand as the entry point for the national awareness and engagement in what is possible," he said.
"I'm looking forward to our holding a... festival within three months of the end of the Games, really looking to maximise the impact of that stardust. Really looking to provide opportunities across the UK for people of all ages and all impairments."
Speaking at a news conference, Mr Hollingsworth said the sport "try-out" days could uncover talents like sprinter Jonnie Peacock, rower Nick Beighton or athlete Hannah Cockroft - who will all compete at the Paralympics after they were spotted at similar events.
He said: "We'll be holding sessions in venues that will allow for opportunities to try different sports, see whether they are right for you as an individual but also to learn more about those sports and meet with people from the sports themselves."
Double gold medal swimmer Ellie Simmonds said she hopes the Games will encourage others to take up sport seriously.
She said: "Seeing the Paralympics on television really inspired me to go to a Paralympics. Hopefully people will watch us and think, 'I would like to try that' and it will be really good to get people to want to go to Rio and beyond."