Paralympics 2012: Malawi withdraws due to lack of funding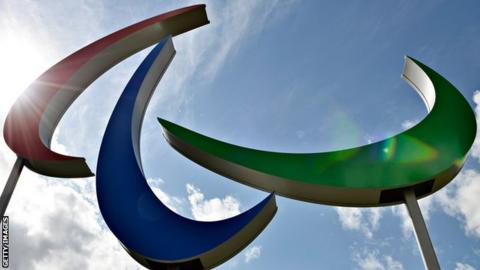 2012 Paralympics
Date:

Wednesday, 29 August to Sunday 9 September

Coverage:

Extensive daily coverage across 5 live, 5 live sports extra and the BBC Sport website
Malawi has withdrawn from the 2012 Paralympics due to lack of funding.
Visually-impaired sprinters Chisomo Jeremani and Janet Shedani along with two guides and four officials were set to travel to London.
Malawi's Paralympic Committee has blamed the country's government and potential corporate sponsors for a lack of support.
The International Paralympic Committee could now sanction the country.
The London organisers Locog had provided some money to help fund the trip, but according to officials from Malawi it was not enough to send the full delegation, including guides for the runners.
The BBC's Frank Kandu in the biggest city, Blantyre, says the difficulties for Malawi's Paralympic Committee were caused in part by the economic problems facing the southern African nation.
In May, the country's new President, Joyce Banda, devalued the kwacha by 33% as part of moves to restore donor confidence and funding.
"With the impact of the devaluation the monies were not sufficient," Juma Mkandawire, head of the Malawi's Paralympic Committee, told the BBC.
"We are supposed to refund all the monies and all the expenses which were incurred during the transactions, so this is a setback to us," he said.
Malawi was to be one of 15 debutants at the games, which will now comprise 165 countries.