Paralympics 2012: How Murderball film changed view of disabled sport
Last updated on .From the section Disability Sport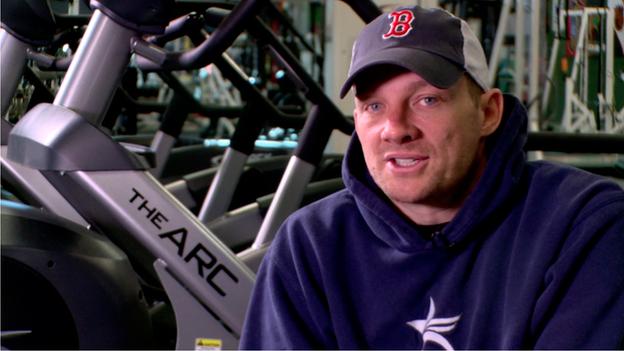 Murderball, which followed the United States wheelchair rugby team during their 2004 Paralympic campaign, gathered a string of glowing critical reviews from the movie critics.
The film centres on the USA and Canadian teams, following their fierce rivalry from the 2002 World Championships to Athens two years later.
It gives an insight into the ferocity of the sport in which wheelchairs often collide at high speed.
The Academy Awards Committee nominated the film for its prize as the best documentary of 2006.
Empire Magazine said it "strips away the layers of delicacy with which the able-bodied treat the disabled" to reveal "the spirit and joie de vivre of those to whom disability is their making, not breaking".
As one of the Paralympics's most successful incursions into the national consciousness of the US, it was not short of fans in the world of disability sport either.
But one of its stars is slightly hesitant in his praise.
"The film has been a good thing and a bad thing at the same time," said Scott Hogsett, who was playing in his first Paralympics in the movie.
"Murderball really changed how people thought about people in wheelchairs. People now look at people in wheelchairs and see them for what they can do rather than what they can't do.
"They tend to think that we are fragile, that we are made of glass. Then all of a sudden there is this wheelchair rugby where we are hitting each other, knocking each other out of their chair, getting right back up again and not getting hurt.
"The downside is that not everyone can play the sport. When Murderball came out, everyone in a wheelchair saw the movie and wanted to play the sport. But you have to have limitations in all four limbs; not everyone can play.
"As coach of my club team in Phoenix, I have had to turn away a lot of people."
Hogsett, who with Andy Cohn is one of only two of the 2004 side to remain in the squad eight years later for London, has loved the sport from well before its time in the Hollywood limelight.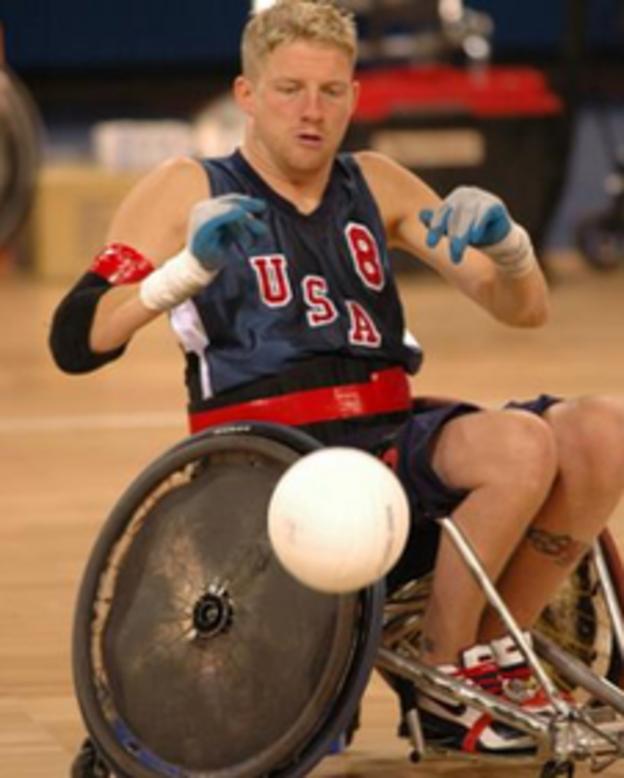 He took up wheelchair rugby five years after breaking his neck in 1992 and, having almost given up on his chances of representing his country after several narrow misses, became part of the United States set-up in 2002.
He has been a stalwart of the side ever since, winning Paralympic bronze in 2004, gold in 2008, and, at the age of 39, is still determinedly resisting retirement.
"Before I got injured I was playing football and baseball and was really athletic. When I broke my neck I had no idea what to expect," he explained.
"But as soon as I went out for my first wheelchair rugby practice, I immediately fell in love with it. It is, honest to god, one of the hardest and most rewarding sports I have ever played.
"This sport is like a drug - I just can't get enough of it. One minute I think that I have learned all I have to learn about the sport and then right again I learn something new.
"If I look back on my first Paralympics back in 2004 in Athens, then it just looks so slow compared to today's game. It is not a recreational sport any more, it is a lifestyle change."
Clashing chairs and upended athletes are all part of wheelchair rugby's physicality and confrontation.
So too are injuries and while Hogsett admits some of his team-mates are still holding out hope of a Murderball 2, he was nearly denied the final part of his own Paralympic trilogy by a shoulder injury that was "like a grenade had gone off in my AC joint".
Several hard months of rehabilitation followed surgery in December and now he relishing the start of United States's title defence against Great Britain on Wednesday.
"A lot of the matches have been sold out for months and I have heard nothing but good things," he said.
"I expect the place to be rocking. We are training in the expectation that it will be very loud and I hope it is.
I love that sort of atmosphere when the crowd is all over me."
After winning over sceptical cinema audiences around the world, the Basketball Arena crowd will need to create quite some noise to faze Hogsett.