Alex Buesnel is JSAD Sports Personality of the Year
Last updated on .From the section Disability Sport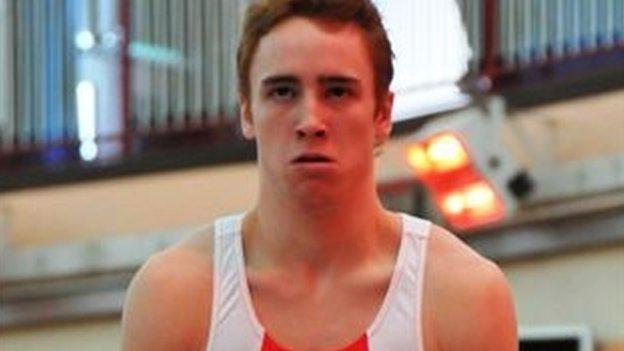 Alex Buesnel has been named Jersey Sports Association for the Disabled (JSAD) Sports Personality of the Year.
Buesnel, 20, was one of the island's Olympic torch-bearers and has been part of the British gymnastics disabilities squad for five years.
"Alex is an outstanding gymnast competing at the very top of special gymnastics," said JSAD chairman Paul Patterson.
"He's dedicated to his sport and extremely hardworking at his training."
Buesnel is the current British Open Champion, having defended his title for four consecutive years and won the 2011 title emphatically taking gold medals on all six pieces of apparatus.
He competed at the Special Olympics National Summer Games in 2009 winning five gold medals at Level 4 and won gold on the floor exercise at the Special Olympics World Games in Athens 2011.