Jonnie Peacock: Disability sport not just 'filler'
By Chris Osborne
BBC East Sport
Last updated on .From the section Disability Sport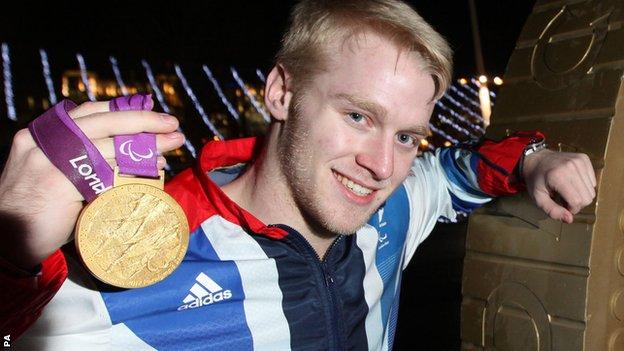 Paralympic Games gold medallist Jonnie Peacock says disabled athletes should be taken seriously at other major events and not just used as "filler".
is pushing for Paralympic events to be a
"A few have been incorporated before, but not with the seriousness of some other events," he told BBC East Sport.
"They're kind of put in there as a filler, like cheerleaders coming out at half-time."
He added: "That's how people looked at it, which is a shame, but the truth."
Paralympic disciplines appeared infrequently during last year's Diamond League calendar, but sell-out sessions in the 80,000-capacity Olympic Stadium during London 2012 showed there is an audience for disability athletics in the UK.
And Peacock is determined to make sure disability sport does not drop out of the spotlight, through high profile scheduling and community events such as Sports Fest.
"I think the British Paralympic Association doing stuff like Sports Fest is keeping the momentum going, which is fantastic. And the media are doing some fantastic things as well," said the 19-year-old.
"I think my main concern with the Paralympics is making sure we still get into key competitions.
"I think my main aim in the next couple of years is to really push to get more disabled events into the Diamond League."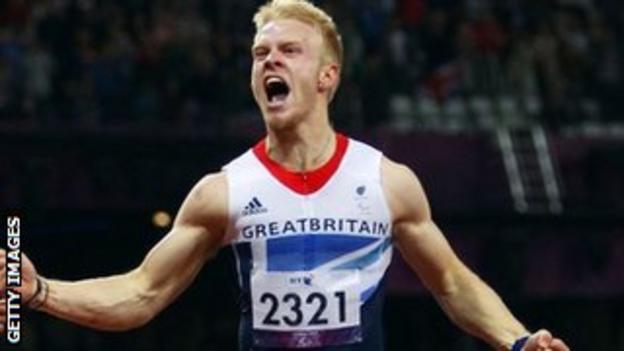 The Cambridge athlete, who will spend time training in Arizona next year, has returned to the practice track after surgery on his ankle to remove bone fragments and scar tissue that were causing problems throughout the 2012 season.
And he insisted he can improve on his next year.
"It was always the plan to get this thoroughly fixed after the Games. The second it was done, my physio was already talking about getting me on it [back on the track]," he said.
"I don't like to blame performances on injuries, but I think I've got a time to improve on, regardless of the ankle injury.
"There are still technical improvements we can make. That was my first year in the UK Athletics programme and you don't usually excel until the third or fourth year.
"I'd like to say we'll see improvements for the next couple of years. The operation may have slowed the momentum down but we'll have to wait and see when I step onto that track next year."