Jenny Archer - The woman who tamed the 'Crazy Gang'
By Nick Hope
BBC Olympic and Paralympic sports reporter
Last updated on .From the section Football
Only a quarter of coaches at the Paralympics were women, and that figure was reduced to 9% at the Olympics, with nationally male coaches outnumbering female coaches 3:1. On International Women's Day BBC Sport's Nick Hope chats to female sports coach of the year Jenny Archer
Jenny Archer has been called many things in her life with 'Hitler' and 'the beast' two of the more unsavoury names she has encountered.
But to the Londoner, who coached David Weir to his historic four gold medal haul at last summer's Paralympics, these are not insults, more an endorsement of her rigorous training methods.
"Sometimes people need a kick up the backside and that's exactly what I give them," remarks Archer.
It may sound like the rhetoric of an army sergeant teaching personal fitness in the early part of the last century, but Archer is a modern progressive thinker who, as a former 400m and 800m runner, knows the true demands placed upon athletes in the heat of competition.
Inspired by techniques used by her coach and former Welsh international runner Jim Alford, she achieved noticeable results as a coach herself with young athletes at national competitions.
Then in 1987, Archer was approached by Wimbledon FC manager Bobby Gould and his assistant Don Howe to run a fitness programme for the infamous 'Crazy Gang' featuring the likes of Vinnie Jones and Dennis Wise.
That was to be an historic season for the club as they won their first and only FA Cup with a shock victory over a Liverpool side including Alan Hanson, Peter Beardsley and John Barnes.
The year was far from straight forward for Archer though, who had grown up watching Wimbledon from the stands of the Plough Lane ground and was fulfilling a life-time ambition by working for the club.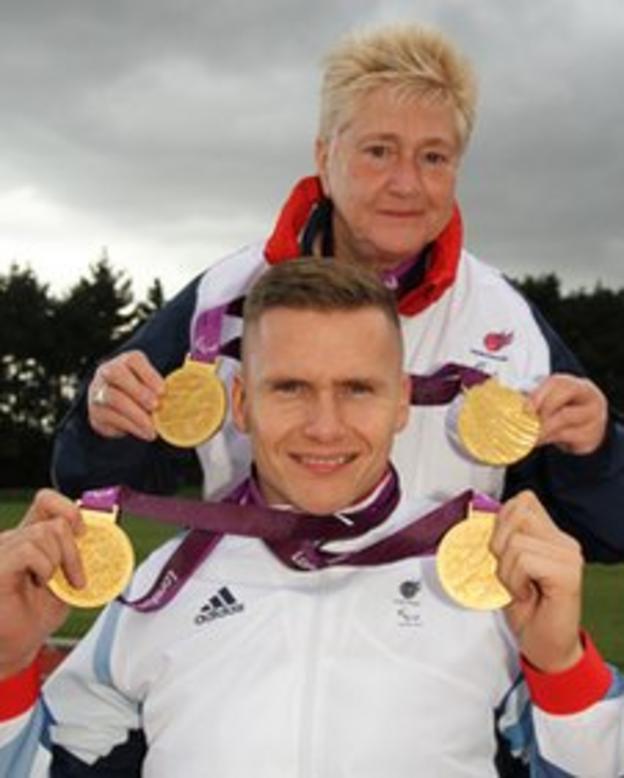 She is candid when pressed on certain details about this time, remarking that incidents and stories remain 'close to her heart' - but it is clear that being a woman in her profession at the time was not easy.
"It took about two years before they really accepted me," reflected Archer.
"There was a lot of banter but once they knew I wasn't going anywhere everyone got on with it and I had players coming to me for extra work.
"Don Howe was a great mentor to have. He helped and guided me especially around the behaviour of the players when I first went in there."
Impressed by the innovative new stretching and gym-based workouts she had introduced to the club, another manager - the late Ray Harford - gave Archer free rein to work on the pre-season fitness of all players from junior to senior level.
"I got on really well with Vinnie and Wisey who I used to give massages to and sometimes just walk around the ground just talking with.
"There were so many characters there and it was a family club. If there was a problem everyone stood together side-by-side, not just the players but also the women in the laundry room."
Archer, a mother and grandmother, left Wimbledon after a decade as "things were changing" at the club and she wanted to branch out into other areas.
This included rehabilitation work with injured footballers, coaching young players in academies around the capital and also working with the Fulham Ladies' team when they turned professional in 2000.
The team went on to win the league and FA Cup, defeating the previously all-conquering Arsenal side, and Archer was subsequently offered a full-time role - which she declined.
"I enjoyed working with them, but by then I'd set up my own little path and had thoughts about where I was going - and then David [Weir] came along and asked for help."
The pair had first met at London's Tooting Bec running track when Weir was just eight, as Archer searched for talented disabled athletes to compete at the London Youth Games.
While Archer went to Wimbledon, Weir went on to make his Paralympic debut at the age of 17 in Atlanta. However, he was unimpressed by the low crowds and quit the sport soon after.
Then, inspired by the achievements of Tanni Grey-Thompson at the Sydney 2000 Games, he decided to return to the sport in time for the 2004 Athens Paralympics.
"I came back and was struggling on my own for a while and realised Jenny was training a group in Kingston again so I picked up the phone and asked for help," Weir told BBC Sport.
"I won my first London marathon after about two months of being with her, so I knew that I'd picked the right coach."
Archer added; "After Athens [where Weir won silver and bronze medals] we sat down and he told me he wanted to be number one in the world, to break world records and win more gold medals - and I said 'okay, I'll take you there'.
"David said 'I don't do hill work' and I was like 'well you're going to do it now, boy'."
Five further London marathon victories have followed and six Paralympic gold medals - two in Beijing, four in London.
According to both Archer and Weir, a key component to those latter successes was psychology which was engineered by training with cyclists in Richmond Park during their final preparations for the Games.
"What I was trying to build within David was an inner-inner strength so he could cope with doing each of his events twice and recover quickly for the marathon," said Archer, who through nerves could not bring herself to watch any of Weir's races in the stadium, but instead on a TV tucked away in the warm-up area.
"I always leave him a message on his phone on Sunday morning [before the marathon] and told him about building this inner-inner strength, because I knew somewhere in the race he would hit a wall.
Exhausted from his exertions in the 800m,1,500m and 5,000m races Weir found that barrier at just six miles.
"All that was going through my head was 'dig for that inner strength and you will find it' and it pulled me through," said Weir.
"I think coaches should get the gold medals as well because they take a lot of flack from us when we have these dark days in training and they have to build our confidence up every day.
Weir added; "I know I wouldn't have achieved what I have without her."
Archer was acknowledged for her achievements with the 'Coach of the Year' title at the Sunday Times Sports Women Awards at the end of 2012, but she feels there should be more recognition for the achievements of sports women.
"It's tough being up against the men - even to this day - but I'm a fighter," she added. "I will fight for my corner and I'm out there to prove women are capable of doing these jobs.
"I find sometimes people say at athletics clubs, 'oh you coached that David Weir didn't you?' I say 'yes' and then they walk off thinking.
"Then I have this little smile on my face - yes I'm a woman and I've done the job."