GB to face Sochi Paralympic sledge hockey qualifier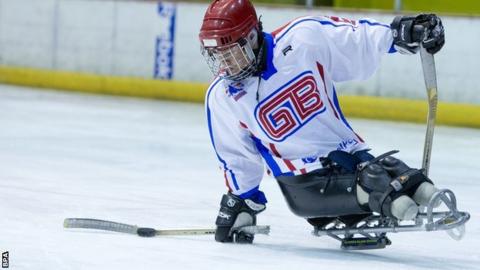 The Great Britain sledge hockey team will compete for a place at the Sochi Winter Paralympics in the final qualifying tournament in Italy in October.
The GB team reached the last stage of qualifying after finishing third in the World B Championships in March.
To get to Sochi, they must finish in the top three out of the six teams in Turin from 20-26 October.
Also taking part will be Germany, Italy, Japan, Korea and Sweden.
GB lost to Germany and Japan at the B tournament earlier this year while the other three teams all missed out from the A Championship.
The last time a GB sledge hockey team took part in the Paralympics was in Turin in 2006 where a team including London Paralympics T42 200m athletics champion Richard Whitehead finished seventh.
Also in that team were Paralympic sailor Stephen Thomas, who returned for the B Championship earlier this year, and javelin thrower Nathan Stephens, who has represented GB in Beijing and London.