Special Olympics World Games: Manx team win five medals
Last updated on .From the section Disability Sport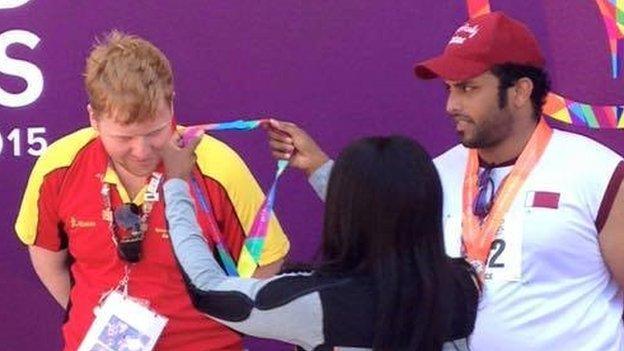 The Isle of Man claimed five medals at the Special Olympics World Summer Games in Los Angeles in the United States on Wednesday.
Cyclist Chris Hattersley earned a silver medal in the men's 15km road race following on from his fourth place in the 25km event earlier in the week
Peter Taylor also won silver in the men's badminton singles.
Tom Dawes and Duncan Watterson both won bronze medals in athletics, as did Elizabeth Tinkler in bocce.
Swimmer Luke Seed thought he had claimed silver in the pool but was later disqualified for a technical infraction.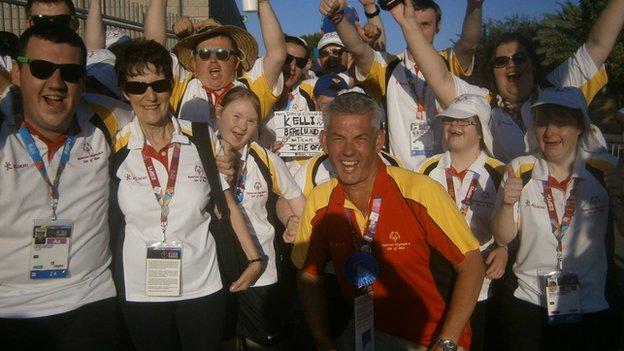 The Manx five-a-side football team also progressed to the semi-finals.
Teenage swimmer Emily Keigwin won the island's first medal in the 100m freestyle on Tuesday.
The Isle of Man has sent its to compete in the event, which runs until 2 August and features about 7,000 competitors from 165 countries.
Manx athletes will take part in eights sports, including football, swimming, bocce - which is a form or bowling - and cycling.
The Isle of Man team won 25 medals at the last Summer Games in Athens in 2011.