More Irish medals at Special Olympics in Los Angeles
Last updated on .From the section Disability Sport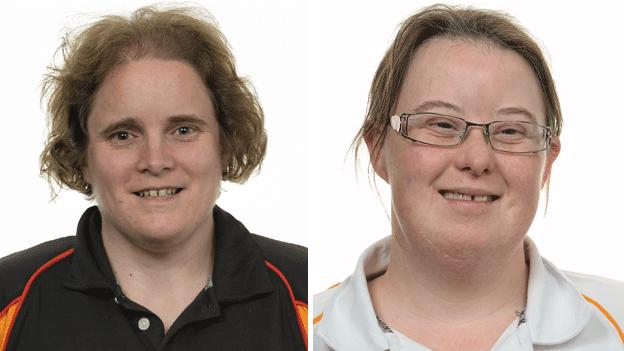 Newtownabbey's Carole Catling and Nuala Browne from Strabane have added to Ireland's medal tally at the 2015 Special Olympics World Summer Games.
Catling, 37, won gold in the table tennis singles in Los Angeles, repeating her success at the last Summer Games in Athens six years ago.
In the kayaking at Long Beach, 39-year-old Browne won silver in the 500m.
It means Ireland have claimed a total on 33 medals in the five days of competition.
In the equestrian events, Team Ireland earned two gold medals in the dressage through Elizabeth Mair from Rathfarnham, Dublin, and John Deevy of Kilmeadan in County Waterford.
Commenting on her second place, kayaker Browne said: "I have got a silver medal to bring back home to Strabane - it feels great!
"Everyone was shouting for me to get the medal when I was out on the water, I could hear them really clearly.
"I feel proud and happy and I am looking forward to taking the medal home with me."