Ulster athletes clinch more medals at Special Olympics in LA
Last updated on .From the section Disability Sport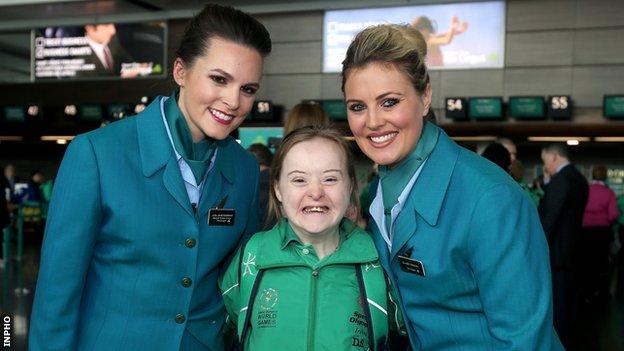 Ulster athletes were again to the fore as Ireland picked up another 37 medals at the Special Olympics World Summer Games in Los Angeles to bring up the country's medal haul up to 70.
Strabane woman Nuala Browne clinched a second silver medal in kayaking.
Scarva woman Jill Connery and her Belfast partner Ursula McDonnell both picked up a golf silver medal.
Buncrana man Oliver Doherty also clinched a silver medal in golf while there was further Irish successes on the fairways as Sligo woman Margaret Carr, 74, took gold with Paul Kirrane and Patrick Rutherford earning foursomes bronze and Leo O'Brien and Rosemary O'Reilly also winning silver medals.
However, Ireland's star on Friday was 15-year-old Dubliner Billy Kane who took two gold, three silver and a bronze medal in a remarkable series of gymnastics performances.
Not far behind Kane was Wexford gymnast Paul Keane, who earned a gold, three silver and a bronze on Friday.
Westmeath woman Shauna Stewart continued the Irish gymnastic successes as she clinched a gold, silver and bronze on Friday.
Irish boxing great Wayne McCullough was among the many supporters cheering on his country's success on Saturday.
Watching the track and field action, the Belfast man saw Dundalk man James Meenan win a 100m gold.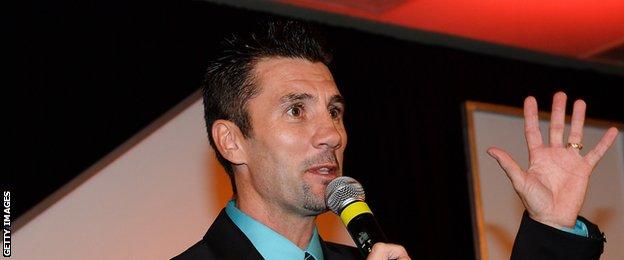 "When James took off, no one was going to catch him. I've christened him the junior pocket rocket," said McCullough, who was known as the pocket rocket of the boxing ring.
"When I heard that the Special Olympics were on in LA, I just had to come and support the guys.
"It's been great to meet James and some of the other athletics medallists, as well as the Team Ireland aquatics team and footballers today.
"Team Ireland has a huge amount of medals at the minute and I know they're going to get more. Win or lose, you've just got to fight until the end and I know they will do that," added the former world boxing champion and Olympic silver medallist.
Also in athletics, there was a gold medal for 42-year-old Donal O'Mahony from Kilcoole, Co Wexford who took a gold medal in the Pentathlon.
There were also more medals in kayaking, bowling and aquatics and equestrian.
Special Olympics Ulster's regional director Shaun Cassidy heaped praise on the Irish athletes after the country's remarkable Friday performance.
"Our Ulster athletes continue to blaze a trail and we congratulate, Nuala Browne, Déarbhail Savage, Jill Connery, Ursula McDonnell, Oliver Doherty on their incredible medal wins today.
"As Team Ireland head into the last day of the World Summer Games in LA, we send best wishes and our heartfelt congratulations to all of the athletes, coaches and volunteers who are an absolute inspiration to us all back home."