Rio Paralympics 2016: Medal alerts and the latest news headlines in BBC Sport app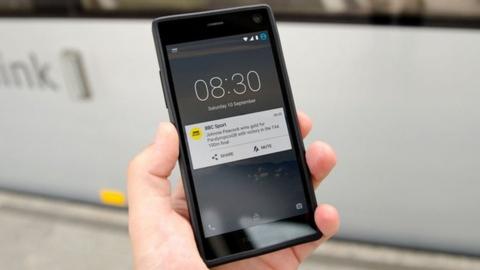 If you've already got the BBC Sport app, you might already be getting alerts for football scores or sport news.
For the Paralympics you can also add medal alerts, meaning you will know when ParalympicsGB win a gold (or every time Brazil win a bronze, if you prefer).
You can also receive news alerts for all the big stories from Rio, so we'll let you know when the top stories happen - such as Wimbledon champion Gordon Reid winning tennis gold, or Ellie Simmonds reigning supreme in the pool once again.
HOW TO ADD ALERTS
First, make sure you have downloaded the BBC Sport app on Android or iOS (Apple).
Once installed, visit the MyAlerts section from within the menu, choose "Add alerts" and follow these steps.
Medal alerts:
Select Rio Paralympics from the list of alert options.
Select from the list of teams, then select whether you want gold, silver or bronze medal alerts - or any combination of the three.
You can add alerts for as many competing nations as you want - return to the MyAlerts section to add more teams.
News alerts:
Select Sport News from the list alert options.
Select the Rio Paralympics option if you only want news updates from the Games, or Top Stories if you want to get key updates from across the full range of BBC Sport.