Lauren Steadman hopes to train with Alistair and Jonathan Brownlee
Last updated on .From the section Disability Sport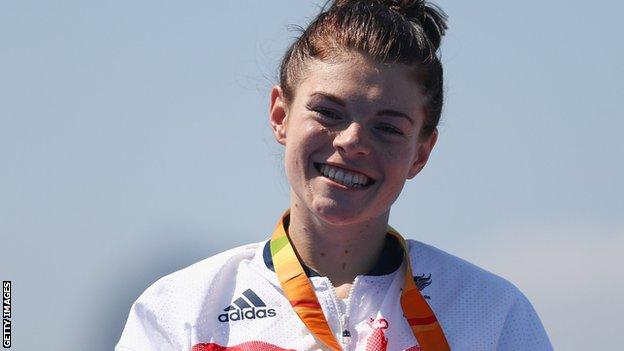 Paralympic silver medallist Lauren Steadman is moving her training base to Leeds and hopes to train with Alistair and Jonathan Brownlee.
Steadman, 23, missed out on PT4 triathlon gold at Rio 2016 after taking a wrong turn in the swimming stage.
And she is now moving to the city where Olympic champion Alistair and his silver-winning brother live.
"I just think it's time to refresh things that have perhaps got stuck in their ways," Steadman said.
She told BBC Look East: "It's just to start a new chapter, to get some different perspective on coaching styles, improve my techniques in the three individual sports and I think it will be best done in Leeds.
"I'll try to give Jonny and Alistair a run for their money."