Disability Sport Wales chief Jon Morgan is to stand down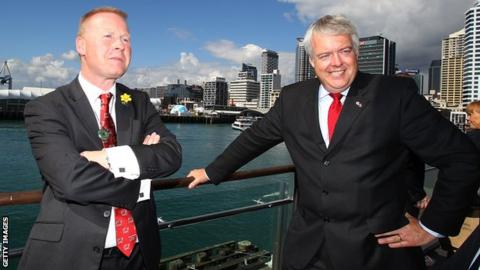 Disability Sport Wales chief executive Jon Morgan has announced he will step down at the end of June.
Since Morgan's appointment in 2002, grassroots participation opportunities have increased across Wales from 1200 to over 1.4 million per year by 2016.
"I'm immensely proud of the work Disability Sport Wales has undertaken over the last 15 years," he said.
"We have had an impact in developing a more inclusive approach to sport which is transforming the lives of so many."
Sarah Powell, Chief Executive of Sport Wales, said: "I have worked with Jon for many years and would like to take this opportunity to thank him for all of his hard work and dedication."