IBSA European Judo Championships: Britain to host 2017 event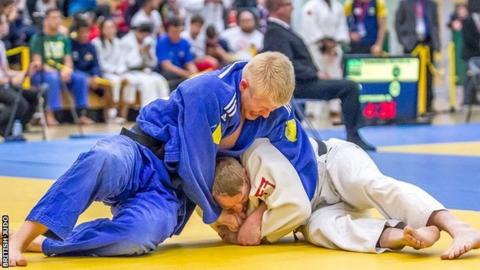 Britain will host the 2017 International Blind Sports Federation (IBSA) European Judo Championships from Thursday 3 to Sunday 6 August.
The event at the University of Wolverhampton Sports Complex in Walsall will feature a number of Rio 2016 Paralympic medallists.
It will be the first opportunity for judoka to pick up world ranking points in the Tokyo 2020 cycle.
Great Britain last hosted the Europeans in 2011 in Crawley.
Judo for blind and visually-impaired athletes is similar to the sighted sport, but fighters start the bouts gripped up.
The competition will be followed by a three-day training camp giving athletes the opportunity to train alongside some of Britain's best sighted judoka at the British Judo Centre of Excellence.
"It's brilliant that we'll have the chance to fight in front of a home crowd at a major international event this year," said Hull fighter Chris Skelley, who came fifth in the -100kg category at the Rio Paralympics.
Fighting in Rio last year we all saw how important home support was for the Brazilian players and I think it will make a big difference to us.
"It's a really important stepping stone on the road to Tokyo."