Wheelchair Rugby European Championships: GB v Sweden in final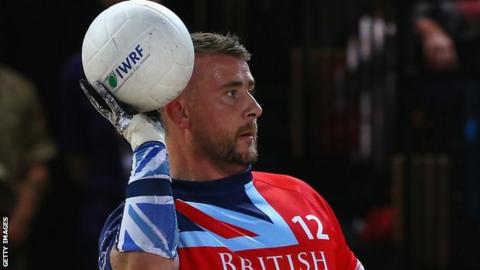 Great Britain reached the European Wheelchair Rugby Championship final with a poised display against France.
The defending champions led 40-31 going into the final quarter of their semi-final in Koblenz, Germany, and extended their advantage to win 54-41.
They will play Sweden, who won possession and scored a winner in the closing seconds to beat Denmark 57-56.
Saturday's match (15:00 BST) is a repeat of the 2015 final, which Britain won 49-48.
The two nations are the most decorated in European Championship history, with four wins apiece.
Along with the beaten semi-finalists, the teams have secured places in next year's World Championships in Sydney, Australia.