Wheelchair Rugby: Great Britain beat Sweden to win European Championship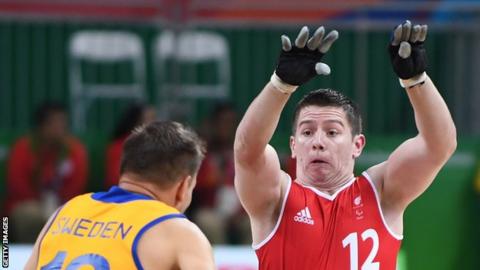 Great Britain beat Sweden 49-41 to win the European Wheelchair Rugby Championship for the fifth time.
The victory makes Great Britain the most decorated nation in European Championship history, with Sweden the next best with four.
The teams were level at 25-25 at half-time and GB took a three-point lead into the final quarter before stretching their advantage.
Both teams have secured places at next year's World Championships in Sydney.