Jack Rutter: England Cerebral Palsy captain 'devastated' as new rules end career
Last updated on .From the section Disability Sport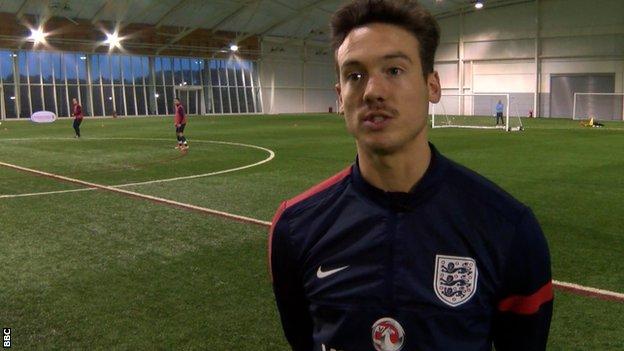 England Cerebral Palsy captain Jack Rutter says he is "devastated" after a change to classification rules led to an immediate end to his career.
The 27-year-old, who also skippered ParalympicsGB's cerebral palsy side, has accepted a coaching role with the Football Association.
Revised rules regarding the level of a player's impairment have led to Rutter being classified as ineligible to play.
"It'll affect teams around the world," he told BBC Radio Gloucestershire.
"I'm absolutely devastated and I feel like I've lost a lot. I'm fairly fit still so I had at least another five years of playing in me.
"But I've got lots of opportunities available to me now and I just want to try and help the next generation now."
Following research, the International Federation of CP Football have amended the level of impairment required for a player to be eligible.
"Now any player who hasn't got spasticity in at least two limbs is no longer allowed to play in the sport," Rutter, who is from the Forest of Dean, explained.
"Normally that comes from cerebral palsy from birth, or from a stroke, so players who have maybe had a traumatic brain injury later in life, or if they've recovered well, may not be able to play any more.
"It'll be interesting to see the impact around the world because some teams could be left with no team to field."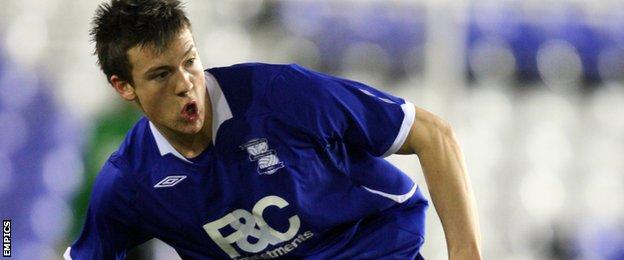 CP Football will not be part of the Tokyo 2020 programme but is under consideration for a return for the Paris Paralympics in 2024.
Rutter, who had captained England since 2014, has an FA level three coaching badge and will now work with the England CP Under-21 team.
Formerly on the books of Birmingham City, his dreams of being a Premier League player were ended in 2009 when he fell victim to an unprovoked attack while on a night out.
"I was just about to become a professional footballer," he recalled. "I actually fractured my skull in two places because I was hit, knocked unconscious, and then I fell and hit my head on a kerb.
"That caused a double skull fracture, moderate brain damage and also severed my cochlear nerve, which means I'm permanently deaf in my right ear.
"My balance and coordination was terrible and I was dizzy all the time. But because I've trained and worked at it, I've managed to turn my life around and I feel very fortunate and proud of what I've achieved.
"But unfortunately, it means I can't play in the sport any more because I'm not as impaired as some of the other players. However, that's testament to me and how well I've recovered, I think."
In a statement on the FA website, chairman Greg Clarke said: "Jack has not only been an iconic player, but a role model and a credit to the Three Lions badge.
"His very presence in the England Cerebral Palsy team has helped raise the profile of disability football, and the players that participate, across the country and at all levels."