International Blind Sports Federation Judo Grand Prix: Britons win two medals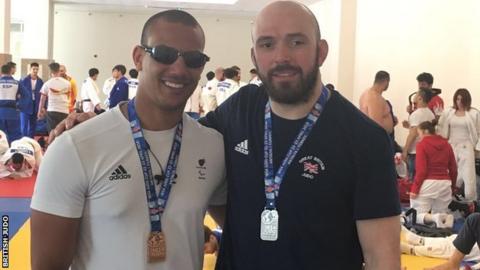 Great Britain claimed two medals at the International Blind Sports Federation's Judo Grand Prix in Turkey.
Two-time Paralympic medallist Sam Ingram won silver in the -100kg category, losing to Georgia's Zviad Gogotchuri in the final.
Team-mate Elliot Stewart beat European champion Rovshan Safarov of Azerbaijan for bronze in the -90kg category.
Natalie Greenhough (-70kg) and Jack Hodgson (+100kg) finished fifth in their respective events in Antalya.
The event was an opportunity for fighters to improve their seedings for November's World Championships in Portugal, with qualification for the 2020 Paralympic Games starting later this year.