British Para-swimming's Chris Furber apologises over 'climate of fear'
Last updated on .From the section Disability Sport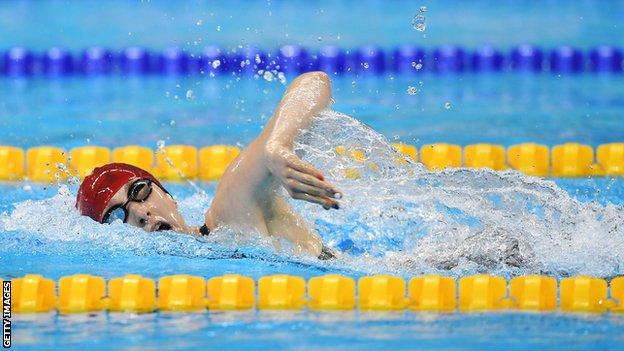 World Para-swimming European Championships
Venue:
Dublin
Dates:
13-20 August
Coverage:
Daily reports on the BBC Sport website and coverage on BBC TV and BBC Radio 5 live
British Para-swimming performance director Chris Furber says he has learned lessons from the bullying scandal which hit the sport last year.
Furber, who retained his post, said it had been a difficult time.
"I'm sorry that I led a team where some athletes did not feel comfortable," Furber told BBC Sport.
"I consider myself to be quite friendly and approachable but it hit me hard personally that there were a number of athletes who didn't feel they could come and tell me they were not feeling comfortable with the way they were being treated.
"That is something I have had to reflect hard on and understand and I am working hard to make sure I create an environment where all athletes do feel like they can come and talk to me in any situation."
'Failures in the culture and communication'
An independent inquiry last year looked into complaints of bullying from 13 Para-swimmers.
The confidential report found there was a "lack of nurturing, empathy and appreciation for athletes' general well-being".
The report said a head coach, believed to be Rob Greenwood, "acted in an intimidating manner towards athletes" and "used derogatory terms to describe athletes owing to their disability".
Greenwood, who left his job before the investigation began, strongly rejected allegations of bullying and intimidation.
"No swimmer or member of staff ever raised any concerns with me about an alleged 'climate of fear'. I do not consider I was ever knowingly offensive or insulting," Greenwood said at the time.
British Swimming accepted there had been "failings in the culture and communication" within the sport and athletes and their families had faced "unacceptable behaviours and comments".
Positive environment
The World Para-swimming European Championships start in Dublin on 13 August, which will be the first big test for the GB team since the Rio Paralympics, and Furber says changes have been made to try to ensure a more positive environment.
"We have created an athlete representation group to include our athletes a lot more in what we do and are working a lot closer with parents to build relationships with them," Furber explained.
"We have improved the visibility of the senior leadership team both at the National Performance Centre in Manchester and travelling to the bases of those who are based closer to home.
"It is a different culture and a new attitude towards what we do."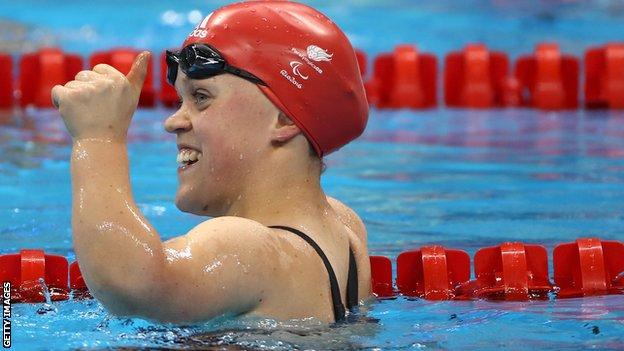 A 24-strong team will compete in Dublin including Ellie Simmonds, who is back after rediscovering her love for the sport after taking a break following the Rio Paralympics. Three-time Rio gold medallist Bethany Firth and Ollie Hynd, who has had to deal with classification changes, will also be competing.
Commonwealth Games gold medallists Ellie Robinson, Tom Hamer and Alice Tai are also included, as well as eight debutants.
UK Sport has set a target of between 40 and 50 medals and although the team will expect to achieve plenty of success in Dublin, the fact that all competitors will have had to go through classification prior to the event means Furber is not solely focused on gold, silver and bronzes.
"We usually go to an event with a good idea of how we can deliver against the medal target but we have had to be open and honest with UK Sport as there are 90 athletes who will go through physical impairment classification at the championships. It is impossible to know who we will race against," Furber said.
"The athletes have been set personal objectives but for us, it is more about how we grow and build as a team and developing relationships between the athletes and between athletes and staff.
"Success for us looks like a supportive and caring environment and an environment where athletes feel they can perform to the best of their ability."