Laugher targets Team GB Olympic spot at London 2012
Last updated on .From the section Diving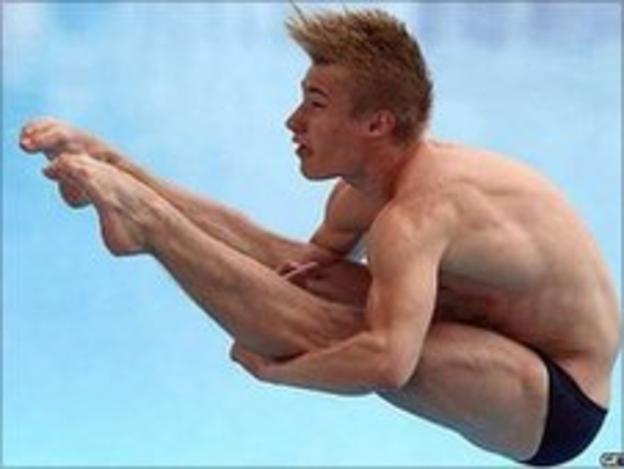 Olympic hopeful Jack Laugher is looking forward to what he hopes will be the biggest year in his career.
The 16-year old from Ripon is aiming to claim a place in the Great Britain team for London 2012.
Laugher told BBC Radio York: "Hopefully it's going to be my first Olympics and obviously being in London it's going to be absolutely incredible.
"I'm really looking forward to it and hopefully if things go to plan everything should be really good."
He added: "Having such a big home crowd behind us will be absolutely breathtaking."
Laugher finished in eighth place in the 3m springboard at the World Championships in Shanghai last year. He also competes in the 1m event.
The result in China earned a place for the British team.
He said: "When I qualified a place for the country in Shanghai that's only a place for the country so it hasn't actually got my name on it.
"I'll have to qualify my own place if we've got two spaces I'll have to qualify my own space at the nationals in June, which is only two months before the Olympics.
"It's just to pick the best person before the event I think.
"It does leave me very indecisive for six months before June so hopefully training hard, everything should pay off."